HUD Announces Funding for Housing for the Disabled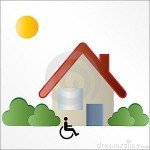 The U.S. Department of Housing and Urban Development (HUD) has announced that approximately $120 million in funding for housing for the disabled will be made available.
Our firm has extensive experience representing social security disability clients as well as experience in all areas of civil litigation. Our Manchester social security disability attorneys are available, 24/7, to help you get the justice you deserve.
As an SSD attorney firm, we completely comprehend the impact a denied Social Security disability claim can have on an individual and their family. Social Security Disability attorney at Law Office of Manning Zimmerman & Oliveira PLLC can help if you are seeking, or have been denied, the SSDI benefits you feel you deserve. A qualified social security disability attorney can provide representation and assist you with your disability claim.
We would encourage SSD applicants to talk with a Social Security disability attorney before starting the application process. An experienced and knowledgeable attorney will be able to explain in detail about the process for filing and gathering the much-needed documents to be submitted for your SSD claim.