How to Determine a Personal Injury Settlement Amount in New Hampshire?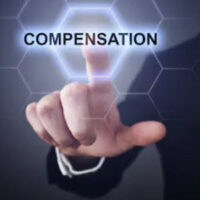 When you sustain an injury because of someone else's negligence and file a personal injury claim, you may wonder, "How much money should I ask for?" You need to understand how personal injury settlement amounts are determined in New Hampshire before negotiating a settlement offer with an insurance company.
Personal injury settlement amounts vary significantly from one case to another, which is why it is advised to consult with a personal injury lawyer in Manchester, NH, to calculate your damages and losses and estimate a settlement amount based on the circumstances of your case.
What Factors Are Considered to Determine a Personal Injury Claim Amount?
Determining a personal injury amount is not a straightforward process because your lawyer will need to consider various factors to establish a reasonable settlement payment. The process involves the following three elements:
Proof of Liability
New Hampshire is an at-fault auto insurance state, which means the injured party is required to prove liability in order to obtain compensation for their losses. Under NH Rev Stat § 507:7-d, New Hampshire also follows the doctrine of modified comparative fault that allows injured individuals to recover a percentage of their damages even when their own negligence contributes to their injury – as long as the injured parties' own fault doesn't exceed 50%.
It is not uncommon for at-fault parties and their insurers to argue that the injured victim was partially responsible for their injury in order to deny or undervalue a personal injury claim. For this reason, it is advised to contact a Manchester personal injury attorney to help you prove liability and fight for the compensation you deserve.
Supporting Evidence
Proving liability is only half the battle when determining a personal injury settlement amount. You must also gather supporting evidence to prove the extent of your damages and losses. Your personal injury attorney will help you compile your medical records and collect supporting evidence to prove your claim while you focus on your recovery.
Supporting evidence will be used to establish the value of your damages, which include but are not limited to:
medical expenses
loss of income
rehabilitation costs
physical therapy
counselling or other mental health costs
pain and suffering
diminished earning capacity
mental distress
After presenting supporting evidence to an insurance company, the insurer is likely to make a settlement offer. However, you should not accept any insurer's settlement offer until you make sure that the offer reflects the full extent of your damages and losses.
Insurance Coverage
Last but not least, the at-fault party's insurance coverage also plays a major role in determining the amount of your personal injury settlement. The insurance company will pay you up to the policy limits. If the defendant's insurance coverage is not enough to fully compensate you for your injuries and losses, your lawyer may advise you to accept the policy limits or file a lawsuit against the at-fault party.
In some cases, the injured party may recover additional damages through uninsured/underinsured motorist coverage through their own insurance company or the insurance company of the vehicle in which they were riding at the time of the crash. If insurance coverage is an issue, you need to speak with an experienced Manchester personal injury attorney, to explore your options. Contact our lawyers at the Law Office of Manning Zimmerman & Oliveira PLLC to review your unique situation and help you fight for a fair settlement amount. Call at 603-624-7200 to schedule a free consultation and appointment.