How to Calculate Lost Wages Following a Car Accident in New Hampshire?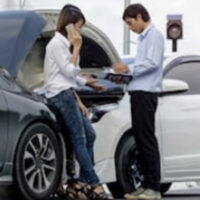 In addition to the cost of vehicle repair and medical expenses following a car accident, you are likely to incur lost wages due to your inability to work. When seeking compensation for economic damages in New Hampshire, it is important to know how to calculate the loss of income.
Lost Wages and Missed Employment Opportunities
The loss of income as a result of a car crash includes not only lost wages while recovering from your injury but also compensation for any employment opportunities that you missed while seeking medical treatment.
You can seek reimbursement for any missed employment opportunities if you are a:
Full-time employee
Part-time employee
Self-employed worker
Independent contractor
Loss of Income While Using Sick Days or Vacation Leave
If you need to take time off from work while recovering from your injuries, your employer may offer you to take sick days or vacation leave. However, depending on the severity of your injury, you may use up your paid vacation or sick days in no time.
Once you do, you won't be able to get your vacation and sick days back. Since vacation and sick days are usually paid as regular working days, you may be able to get reimbursed for any paid time off you were forced to use because of an injury.
Proving Missed Work and Lost Wages
When it comes to seeking compensation for lost wages and missed work due to your car accident injuries in New Hampshire, you need to demonstrate proof of the time missed from work as well as the wages or salary you would have earned if you were not injured. The process of proving missed work and lost wages varies depending on whether you work for a company or are self-employed.
If you are filing a personal injury claim against the at-fault driver's insurance company, you will have to documentation of your losses to the insurance adjuster assigned to your case. If you work for a company in Manchester or elsewhere in New Hampshire, this will often be done by asking your supervisor to prepare an official letter that contains your name, pay rate, working hours, and the number of days you missed from work because of your injury. Your attorney can help you gather the necessary documents.
Proving Lost Wages as a Self-Employed Worker
The process of proving lost wages and missed employment opportunities is not as straightforward when you are a self-employed worker. The insurance adjuster is more likely to cast doubt on your requested compensation for lost wages when you are a self-employed individual.
After all, instead of having a supervisor draft a letter, you will have to determine lost wages and missed employment opportunities yourself. For a self-employed worker, this might mean demonstrating evidence of how the injury resulted in fewer assignments, invoices, and other business-related activities. It also often means producing back taxes to show what you were able to earn before the injury, and the reduction in earnings after the injury.
Regardless of whether you work for a company or are self-employed, it is advised to be represented by a Manchester car accident attorney. Contact our lawyers at the Law Office of Manning Zimmerman & Oliveira PLLC to help you gather evidence to calculate and prove lost wages following a car crash. Call at 603-624-7200 or 800-984-3151 to receive a consultation.
https://www.manningzimmermanlaw.com/can-u-haul-be-responsible-for-accidents-involving-its-trucks-in-new-hampshire/