How to Recover Damages After a Car Accident in New Hampshire?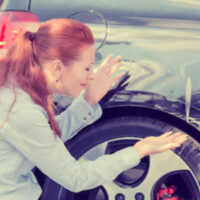 Seeking compensation following a car accident in Manchester or other cities in New Hampshire can be a complicated process. When the victim's injuries are serious, pursuing a lawsuit may be the only option to get fully compensated for their injury.
Proving Negligence to Recover Damages After a Car Accident
If you are filing a personal injury claim or lawsuit against a motorist in New Hampshire, you must prove that the driver was negligent and responsible for causing the car accident. It is advised to rely on the expertise and knowledge of a Manchester car accident attorney to help you prove that the other driver was at fault for causing the collision.
In order to prove negligence in a car crash, your attorney will often talk to witnesses, review photos and videos from the scene, and obtain access to surveillance video cameras, among other things. The investigation of the crash, incluidng obtaining the documents and evidence the police collection, is important to establish fault and prove that the other driver was responsible for the accident.
Proving negligence in a car accident in New Hampshire requires establishing the so-called five elements of negligence:
The other driver owed you a duty of care.
The duty of care was breached by the driver's failure to follow traffic rules or another form of negligence.
The driver's negligence caused you harm (cause in fact).
Negligence was an actual or proximate cause of your injury (proximate cause).
You suffered harm/damages as a result of the driver's negligence.
Can You Recover Damages if You Were Partially at Fault for the Crash?
If the other driver's lawyer or their insurance company has evidence to prove that your own negligence contributed to the car accident, you may wonder, "Can I seek compensation if I was partially at fault for the crash?"
The answer depends on the percentage of your negligence in the accident. In New Hampshire, your own fault cannot exceed 50% to be eligible to recover damages. Also, under the state's modified comparative negligence system, your total recoverable damages will be reduced by the percentage of your fault.
For example, if your personal injury case is worth $200,000, and you were deemed 30% responsible for the crash, you will be able to recover $140,000 ($200,000 – 30%).
It is advised to be represented by an experienced Manchester car accident attorney to prove the other driver's fault and maximize your recoverable damages. Do not hesitate to schedule a free consultation with our attorneys at the Law Office of Manning Zimmerman & Oliveira PLLC to investigate your particular case. Our lawyers would help you recover damages even if you were partially at fault for the collision. Call at 603-624-7200 to discuss your legal options.
https://www.manningzimmermanlaw.com/how-to-calculate-lost-wages-following-a-car-accident-in-new-hampshire/