Holding A Drunk Driver Accountable After A Crash In New Hampshire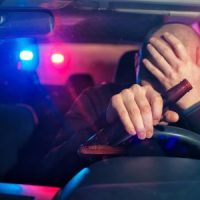 Suffering injuries in a car crash is bad enough. But when you know that the person who caused your injuries was drunk driving, this really rubs salt in the wound. You may be intent on holding this negligent individual accountable for everything they have done to you. Perhaps you're suffering from serious, debilitating injuries that make it impossible to earn a living, engage in your favorite hobbies, and spend time with your family. Maybe the medical bills are starting to pile up, and you're simultaneously struggling with depression, anxiety, and PTSD. But how can you hold a driver accountable for a drunk driving crash in New Hampshire?
An Example of a Drunk Driving Crash in New Hampshire 
On November 7th, it was reported that a major accident had been caused by a drunk driver in Nashua. According to state police, someone had been driving the wrong way down a highway before causing a four-vehicle accident. It began when the drunk driver hit another vehicle before continuing down the highway and stopping in the middle of the road – apparently due to mechanical failure.
A motorcyclist was then forced to dodge the stationary car, sending them into the path of another vehicle. The motorcyclist suffered serious injuries, but hospital staff report that he is expected to survive. This was the only injury that occurred, and this crash could have been much worse. The individual who had been driving the wrong way down the highway was arrested on charges of felony aggravated driving while intoxicated and felony reckless conduct.
How Do I Make Sure the Driver Suffers Real Consequences?
 A drunk driver may criminal charges for causing a crash – especially if that crash results in serious injuries. If you want to make sure the negligent party suffers real consequences, you should cooperate with the police and county prosecutor, and provide them with as much information as possible. You may also be called to testify as a witness during their criminal trial.
While criminal charges can certainly hold drunk drivers accountable, they cannot provide you with compensation for your injuries (although some funds may be available to pay medical bills or lost wages through the state's victims' compensation fund). In order to receive compensation, you need to file a personal injury lawsuit against them. A drunk driver can face both civil lawsuits and criminal charges for their actions, and you have every right to pursue the compensation necessary to pay for your medical expenses, missed wages, and other damages. Generally, civil lawsuits are filed once the criminal case has been fully prosecuted.
Where Can I Find a Qualified Accident Attorney in New Hampshire? 
If you've been searching for a qualified, experienced Manchester personal injury attorney, look no further than the Law Office of Manning Zimmerman & Oliveira PLLC. Over the years, we have helped numerous injured plaintiffs in New Hampshire – including those who have been injured by drunk drivers. With our assistance, you can hold these negligent drivers accountable and pursue meaningful compensation for your damages. A personal injury lawsuit can provide you with a sense of closure and justice, helping you move on with your life. Book your consultation today to get started with an effective action plan.
Sources: 
nbcboston.com/news/local/wrong-way-driver-charged-with-dwi-after-causing-4-vehicle-crash-in-nh/2885524/
ncsl.org/research/transportation/criminal-status-of-state-drunk-driving-laws.aspx