Do You Have a Wrongful Death Lawsuit?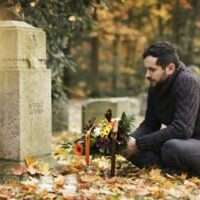 Wrongful Death Lawsuit: When and Why You Should Sue
Do you have grounds for a wrongful death lawsuit? At the Law Office of Manning Zimmerman & Oliveira PLLC, we can help you understand the basics of a wrongful death claim, as well as determine whether or not you can sue.
If you have you suffered from a wrongful death in your family, or suspect that you have, read on.
What Is a Wrongful Death Claim?
A wrongful death occurs anytime someone dies because of somebody else's mistake. That somebody else can be an individual or a corporate entity. For example, a car maker who manufactures a car where the gas tank explodes if somebody rear-ends you may cause a wrongful death. Similarly, a drunk person who fires a large firework into a crowd, killing someone, has certainly caused a wrongful death.
Those who cause such deaths should be responsible for everything from funerary costs to the lost income the victim might have earned during their lifetime. Under most state law, they're also responsible for other survivor losses.
Can You Sue for Wrongful Death?
Yes, if the victim was important to you and clearly died due to someone else's mistake, misadventure, or negligence. Most survivors file via an attorney or the executor of the victim's estate. In legal terms, the survivors are the "real parties in interest."
In New Hampshire, the law states that "anyone with an interest in the estate of a deceased" may file a wrongful death lawsuit, though you must bring the suit within six years of the victim's death. Real parties in interest may include:
Immediate family.
Distant family.
Life partners.
Financial dependents.
Putative spouses (those who believe in good faith that they were married to the victim).
Former spouses.
Anyone else who suffers a financial loss due to victim's death.
Whom Can You Sue for a Wrongful Death?
Anyone you can successfully argue caused or contributed substantially to the victim's death. This may include a trucker, bus, or taxi driver in an auto accident; the architect who designed a structure that collapsed, killing the victim; the contractor who built that structure; the person who owned that structure; the person who maintained that structure, etc. In this case, the term "structure" includes roads, bridges, and other built facilities.
You can sue anyone who manufactured, sold, or installed an item that caused the person's death, even if the victim was using the product improperly. Anyone who serves someone enough alcohol to make them drunk, resulting in their death due to alcohol toxicity, incautious behavior, or driving while drunk, can also be sued. You can sue the owner of the premises where the individual was "overserved," too.
Typically, government employees and government agencies are immune from wrongful death suits, though not always.
Types of Damages Claimable in Wrongful Death Suits
Real parties of interest can sue for:
Economic damages, ranging from medical and funeral expenses to loss of expected earnings, pensions, benefits, and goods the victim might have provided during their lifetime.
Non-economic damages, including less tangible things like mental anguish; pain and suffering; loss of companionship, love, protection, nurturing, and guidance; and loss of consortium (that is, deprivation of a spousal and family relationship).
Punitive damages. Monetary punishment for negligence. This can amount to millions of dollars in some cases.
Attorneys' fees.
How Are Damages Calculated?
It can be very hard to calculate damages in a wrongful death lawsuit, and what you can receive may depend on who you are to the victim and why you're suing. Don't try to calculate damages by yourself; you need an experienced attorney's help.
An Experienced New Hampshire Attorney Can Help With Your Wrongful Death Lawsuit
If you're considering filing a wrongful death suit in New Hampshire, contact us at the Law Office of Manning Zimmerman & Oliveira PLLC. We'll provide you the advice you need before you start, and the support you need during the lawsuit. With our help, you can prosecute your wrongful death lawsuit with confidence.