Accident with a UPS Vehicle: Can the Company Be Held Liable?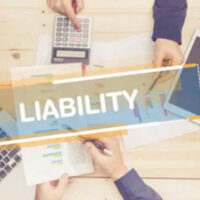 Residents of New Hampshire, especially those who commute to and from work, see UPS vehicles and other delivery drivers, all the time. These brown-colored trucks, operated by the United Parcel Service (UPS), deliver packages, items, and documents to customers all across the nation.
While the majority of deliveries do not involve any incident, some lead to auto accidents. The UPS driver is less likely to be badly injured compared to the driver of a passenger car due to the sheer size of the UPS truck.
But who can be held liable when you are injured in a car crash with a UPS vehicle? Can you pursue a personal injury claim against the United Parcel Service (UPS)?
Causes of UPS Accidents in New Hampshire
A fatal motorcycle accident involving a UPS vehicle recently occurred in Walpole, New Hampshire. As reported by WCAX, the deadly collision, which happened on Whitcomb Road, occurred when the UPS truck left a driveway. A motorcycle lost control and crashed into the UPS vehicle. While the driver of the bike sustained critical injuries, his female passenger died at the scene. The UPS driver was not hurt in the collision. While speed was believed to be a cause of the crash, we cannot tell from the news reports alone if there were other factors.
Speeding is not the only cause of automobile accidents involving UPS trucks. Other common causes of UPS and other deliver accidents include:
The truck backing out of a driveway into traffic;
The UPS truck failing to yield the right-of-way when leaving a driveway;
Negligently reversing the UPS truck after completing a delivery;
Braking suddenly;
Making unsafe left turns;
Failure to yield the right of way when merging into traffic;
Failure to observe traffic and surroundings when backing up; and
Getting distracted behind the wheel.
Negligence or carelessness on the part of the UPS driver is often the cause of crashes involving UPS trucks. Many delivery drivers face constant pressure to deliver all packages on time. That pressure can cause an otherwise careful driver to be focused instead on getting the job done quicker instead of safer – creating a recipe for disaster.
Crashes may also be due to inadequate inspection and maintenance of vehicles. It is important to speak with a Manchester truck accident attorney to determine what caused your accident and to determine who all the responsible parties are.
Liability in UPS Truck Accidents
Determining liability in a UPS accident can be complicated. As UPS drivers are generally employees, the company can be held responsible for any resulting damages that occur because of the driver's negligence while in the course and scope of employment under the legal principle of vicarious liability. But, the company may also have been negligent – such as by failing to properly hire, train or supervise its drivers; failing to provide adequate safety equipment; and/or creating an environment where profit (speed or deliveries) is valued over safety.
A big company such as UPS retains the defense attorneys in New Hampshire in order to escape liability in the event of truck crashes involving their vehicles. Almost right away, that attorney will start trying to minimize the crash and what happened to you. For example, when a standard UPS delivery truck is involved in a crash, the defense attorney will repeatedly call the vehicle a "package car" instead of a truck.
If you have been hurt by a UPS truck, or any other delivery driver, you can contact our Manchester personal injury lawyers at the Law Office of Manning Zimmerman & Oliveira PLLC to schedule a free case evaluation. Call at 603-624-7200 to determine liability in your accident with a UPS vehicle.
Resource:
wcax.com/content/news/Woman-killed-in-motorcycle-vs-UPS-truck-crash-570303241.html
https://www.manningzimmermanlaw.com/covid-19-surgeries-and-other-procedures-postponed/