Suing For Defective Airbags In New Hampshire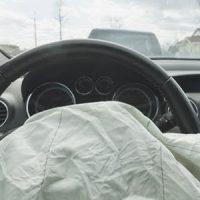 An airbag is designed to save your life, but sometimes it's part of the problem. Although the vast majority of airbags inflate and project drivers without issues, there are always rare cases involving serious injuries or even deaths caused by airbags. If you have been injured by a defective airbag in New Hampshire, you're already aware of this issue. But how exactly do you seek justice after suffering in this type of accident? Who do you sue?
When Can You Sue for a Defective Airbag? 
You can sue as long as you can prove that there was a problem with your airbag, and that problem resulted in legitimate injuries. These types of injuries can take a number of different forms, but the most common issue involves a strong impact to the face or chest area. This impact can cause serious head injuries, blindness, facial scarring, burns, and much more. In rare cases, airbags can even knock your teeth out – requiring expensive dental surgery to fix.
Burns occur because airbags are filled with toxic gas heated at incredibly high temperatures. If the airbag is punctured, victims can be sprayed with hot gas, causing serious burns and sometimes blindness. Injuries may also occur if airbags fail to deploy, leaving victims vulnerable to the full force of violent car accidents. Defective airbags can cause a wide range of different injuries and lawsuits.
Unfortunately, the costs of these cases can be quite high (particularly hiring liability experts to prove that the airbag was defective and medical experts who will give opinions on what damages were caused because of the airbag's failure). Because these cases are costly, it is generally necessary that serious injuries were caused because of the defective airbag – otherwise the cost could outweigh any amount collected.
Recalls Are Occurring at a Stunning Rate 
It's obvious that defective airbags represent a serious issue in the modern auto world, because there are so many recalls occurring. On December 30th of 2022, it was reported that Volkswagen had been forced to recall 42,000 Beetles due to defective airbags. These recalls all involved the famously defective Takata airbag inflators, which have a tendency to spray metal fragments throughout the cabin during collisions. In 2021, both Volkswagen and Audi agreed to pay $42 million to settle a class action lawsuit over these Takata airbag inflators, which have the potential to cause injury or death.
Further recalls have been made by Suzuki, which recently recalled over 17,000 cars due to a faulty airbag controller. Suzuki reported that in rare cases, a defect in this component caused a failure to deploy during crashes. BMW was also forced to recall several models due to the aforementioned Takata airbags, while a lawsuit was filed against Ford due to faulty side-curtain airbags on the Maverick.
Preserving the Evidence 
If you think you have a case involving a defective airbag it is important that you maintain your vehicle in the condition it was in at the time of the crash. If your vehicle is repaired or sent to a salvage lot, the evidence to prove that there was a defect with the airbag will be lost.
Where Can I Find a Qualified, Experienced Personal Injury Attorney in New Hampshire? 
If you've been searching for a Manchester personal injury attorney, look no further than the Law Office of Manning Zimmerman & Oliveira PLLC. Over the years, we have helped numerous injured plaintiffs with a wide range of auto accident issues. We know how dangerous defective airbags can be and are happy to discuss your potential case with you,
Sources: 
topclassactions.com/lawsuit-settlements/consumer-products/recalls/vw-recalls-beetles-due-to-defective-takata-air-bags/
moneycontrol.com/news/technology/auto/maruti-suzuki-to-recall-over-17000-cars-for-possible-airbag-fault-check-details-here-9885091.html
fordauthority.com/2023/01/2022-ford-maverick-lawsuit-filed-over-side-airbag-recall/
collisionrepairmag.com/inflated-ego-bmw-recalls-130000-across-7-models-in-canada-for-airbag-inflator-issues/