New Hampshire Police Hit With Two New Lawsuits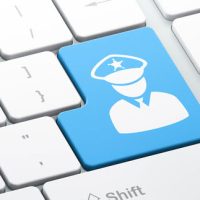 Police in New Hampshire protect us from a range of threats, but sometimes the police are the threat. Recently, two new lawsuits against New Hampshire police officers show the extent of this problem.
Dover Police Sued in Wrongful Death Lawsuit 
On January 9th of 2023, it was reported that the Dover Police Department was facing a wrongful death lawsuit. This stems from an incident that left two victims dead after a police chase. The police officer who was engaging in the pursuit lied in an internal investigation by the department, causing him to lose his job. But this former officer still maintains that he did nothing wrong, and that his pursuit did not actually cause the victims' deaths. The City of Dover is also denying all liability, and they are pushing for a jury trial.
The lawsuit claims that the police officer's pursuit of the victims was unauthorized and violated Dover Police Department policies. It also claims that the police officer failed to activate his lights, notify police dispatch of the pursuit, and seek official authorization for the pursuit. In addition, the plaintiffs allege that the officer was driving recklessly at over twice the speed limit. Later, the officer admitted that he had not notified dispatch despite initially claiming that he had. This lie caused him to permanently lose his license as a police officer.
New Hampshire State Troopers Mired In Controversy 
On January 12th of 2023, it was reported that two Troopers had been mired in a controversy that involved lawsuits, sexual harassment, and illegal searches. It began when one sergeant was assigned to investigate the actions of a Trooper accused of illegally searching a female suspect.
This incident involved the Trooper lying during a traffic stop, claiming without any particular reason that a woman had hidden drugs inside her body. This lie allowed him to sexually and physically harass the woman. He also searched her phone and purse. Apparently, there was never any real evidence of drug possession, but the woman still spent almost two weeks in jail. This led to a $215,000 settlement.
During the investigation, the trooper who committed the sexual harassment was then approached by a female trooper. This female trooper informed him that the sergeant in charge of his investigation had sent her "sexually charged" text messages. A number of other female troopers allegedly experienced similar misconduct. The trooper then reported this to his superiors, but no action was apparently taken.
Where Can I Find a Qualified Personal Injury Lawyer in New Hampshire? 
If you've been searching for a qualified, experienced Manchester personal injury lawyer, look no further than the Law Office of Manning Zimmerman & Oliveira PLLC. We know that police officers can injure victims in a number of different ways, and we're here to help you strive for accountability and justice. Book your consultation today, and you can file a personal injury lawsuit in a confident, efficient manner. This can provide you with compensation for medical expenses, missed wages, emotional distress, and much more. Remember, internet research only gets you so far – so book your consultation today.
Sources: 
eu.fosters.com/story/news/local/2023/01/09/ex-dover-nh-officer-responds-lawsuit-sixth-street-fatal-crash/69775544007/
patch.com/new-hampshire/concord-nh/document-internal-affairs-state-trooper-reported-sexual-harassment