Opiate Addiction Treatment for Injured Workers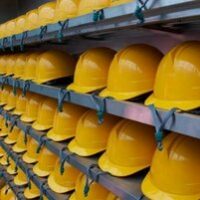 Suffering Injuries on the Job
The NH workers' compensation attorneys at the Law Office of Manning Zimmerman & Oliveira PLLC have represented hundreds of New Hampshire men and women who have been hurt at their place of work. Often these are highly skilled workers with years of experience. Their hard work has allowed them to earn a good living with the hope of someday enjoying a well-deserved retirement.
Suffering an injury at work, especially an injury requiring surgery and a long recovery period, can be financially devastating. When workers are injured during the course of their employment, they are entitled to compensation. The workers' compensation system has been the law in New Hampshire for more than 100 years.
One of the essential benefits provided to injured workers is the entitlement to have reasonable, necessary, and related medical treatment paid for by the employer's insurance carrier. During treatment and rehabilitation, workers experiencing significant pain may be prescribed painkillers, and often this means opiate-based medications.
Use of Opiates to Treat Pain
Even if a worker is taking this type of medication for the first time, the worker may develop an addiction to these very powerful drugs. The science of addiction is such that opiates can change a person's brain chemistry, leading them to crave these medications. Tragically, some workers who have been injured and are treated with opiate painkillers develop an addiction and begin a downward spiral.
In recent years, New Hampshire has seen the deaths of hundreds of our citizens resulting from opiate overdoses. This has been the subject of national attention, and far too many individuals and families have experienced the tragedy of losing a loved one to the disease of addiction. To hold the manufacturers of these highly addictive drugs responsible, the New Hampshire Attorney General filed a lawsuit against an opiate manufacturer in August 2017. The charges include that the manufacturer "engaged in a long-running campaign of deception to create and sustain a market for its opioids."
Resources Available for the Treatment of Addiction
The New Hampshire judicial branch has developed a Drug Court that links offenders to treatment facilities. Cities and towns are creating "safe houses" at fire stations, including in Manchester and Nashua. And organizations such as Hope for New Hampshire Recovery and many others are working tirelessly to help victims of addiction.
Fortunately, for injured workers who have developed an addiction to opiates prescribed to treat an injury, there is hope. Their employer's workers' compensation insurance carrier can be held responsible for the cost of addiction rehabilitation in many circumstances. Injured workers who develop an opioid addiction should speak with an experienced attorney about their options for treatment and care. The earlier an attorney becomes involved, the more likely they will be able to assist with getting the care needed.
Contact Experienced NH Workers' Compensation Attorneys
Workers are often worried about how they are going to pay for an attorney. Attorneys in the workers' compensation system in New Hampshire are generally paid on a contingency fee basis (a percentage of any future recovery). They may alternatively be paid by the insurance company after a successful hearing. Thus, in most cases, workers do not need to pay any fees up-front.
at the Law Office of Manning Zimmerman & Oliveira PLLC, we are proud to fight for the rights of workers who have suffered workplace injuries. It is essential that you have experienced legal representation from the onset of your case through litigation. Big insurance companies have lawyers looking out for their interests and you should too! For a free consultation with our NH workers' compensation attorneys, call 603-624-7200, send us an email to info@MZLawNH.com, or use the "contact us" or chat feature on our website.
Experienced. Knowledgeable. Personally Committed to Justice.

We invite you to subscribe to our newsletter. You can also follow us on Twitter.