NH injury lawyer: Six steps to prevent falls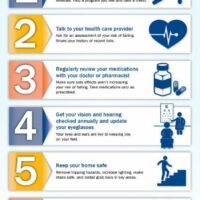 In 2013, there were 44.7 million Americans age 65 and older. As the baby boomer generation ages, that number will spike upwards to 56.4 million in 2020, 82.3 million in 2040 and 98.2 million in 2060. According to a NH injury lawyer at the Law Office of Manning Zimmerman & Oliveira PLLC, most baby boomers will live longer on average than previous generations, remain independent and age gracefully, which makes "aging in place" (living at home as long as possible) an attractive option. But several studies suggest that most homes are not designed to minimize safety risks for people over age 65.
Nearly everyone nearing retirement age will tell you they would prefer to live independently at home as long as possible, according to a recent survey by AARP. Many will get their wish, thanks to better health and longer life spans. And with the number of Americans aged 65-plus projected to double by 2050, there will be a growing number of older people living at home over the next three decades.
There are many benefits to living at home as we age, but there are safety risks as well, including falls, fires or accidental poisoning. If you care for an older relative or friend or are elderly yourself, you should know how to make a house as safe as possible for those living out their golden years at home.