The Importance of the U.S. Civil Justice System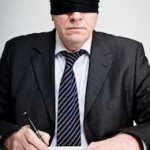 It was a busy year for those who fight for the health, safety and legal rights of all Americans. While this short list is by no means exhaustive, here are some of the top stories the NH injury attorneys at the Law Office of Manning Zimmerman & Oliveira PLLC were watching in 2015:
1> Forced Arbitration Is Forced Injustice
There's a legal land mine buried deep in thousands of consumer and employment contracts called a "forced arbitration" clause that threatens our right to hold major corporations accountable for wrongdoing. This loophole prohibits Americans from taking companies to court and instead forces them into secretive arbitrations, which are typically stacked in favor of the company. An investigation by The New York Times has focused renewed scrutiny on the harm caused by forced arbitrations in claims of sexual harassment, hate crimes, discrimination, theft, fraud, elder abuse and wrongful death. You can join others in petitioning Congress to ban forced arbitration right here.
2> Food That Sickens Rather Than Nourishes
Major cases of food contamination at Chipotle Mexican Grill and Blue Bell Ice Cream this year illustrate the growing problem of foodborne illness. According to a new report from the American Association for Justice, 48 million people fall sick, 128,000 are hospitalized and at least 3,000 die each year from foodborne illnesses. Questionable production techniques and cost-saving measures, combined with weak state and federal oversight, threaten to make the situation worse. According to the NH injury attorneys at the Law Office of Manning Zimmerman & Oliveira PLLC, litigation helps shed light on dangerous practices and hits companies back hard with large financial penalties and damaged reputations.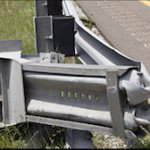 Trinity Industries guardrails may spear cars on impact, as illustrated here.
3> Cost Savings Creates Deadly Defect in Guardrails
Trinity Industries modified its highway guardrails to save money but instead created a deadly hazard, all of which didn't come to light until it was sued by a whistleblower and those who suffered injuries as a result of the defect. Rather than slow down a vehicle when impacted, the Trinity guardrails spear through the passenger compartment. A federal judge recently ordered the company to pay $663 million in penalties for concealing the design modification from federal officials. At least 14 lawsuits blame the guardrails for causing injuries in crashes, including five deaths, according to The New York Times.
4> Exploding Airbags Seriously Injure Motorists
Airbags made by Takata and installed in vehicles from 12 different automakers can explode when deployed, injuring or even killing occupants. A report published in The New York Times alleges that Takata knew of the defects for years but failed to take action. Since then the National Highway Traffic Safety Administration (NHTSA) has recalled 19 million vehicles in the United States, fined Takata for failing to cooperate with its investigation and handed down a record civil penalty of $200 million.
5> New Regulations Protect Nursing Home Residents
The federal watchdog for nursing home safety has proposed sweeping new regulations designed to improve patient care and safety for more than 1.5 million Americans living in long-term care facilities. Such regulations are long overdue, according to patient safety advocates, family members and the NH injury attorneys at the Law Office of Manning Zimmerman & Oliveira PLLC, who report numerous cases of abuse and neglect. If the regulations are finalized, "unnecessary hospital re-admissions and infections would be reduced, quality care increased and safety measures strengthened," according to the Centers for Medicare & Medicaid Services.
6> VW Trumps GM as Most Untrustworthy Car Maker
The scandal at Volkswagen over rigged emissions in more than 11 million cars worldwide reminds Americans once again that car manufacturers are often willing to jeopardize the health and safety of consumers to protect their profits. News of the VW scam comes just over a year after GM admitted it had covered up a defect in an ignition switch that has been blamed for at least 124 crash deaths. Both companies might have gotten away with their misconduct if not for a wrongful death lawsuit (in the case of GM) or a chance discovery by a small research team at West Virginia University (in the case of VW). Meanwhile, some in Congress are considering a bill that would bail out VW: learn more and tell Congress to vote no here.
7> Defective Products Create "House of Horrors"
Toxic drywall, failing sprinklers, leaking windows and even bursting toilets … these are just a few of the defective and dangerous products that are featured in the "House of Horrors," an informative infographic from the American Association for Justice. Each case demonstrates how consumers have fought back against shoddy manufacturers through class-action lawsuits, a right that is threatened by forced arbitration clauses as discussed above.
8> Toys Still Injuring Kids
Nearly 260,000 kids visit emergency rooms each year for toy-related injuries, according to the Consumer Product Safety Commission. And sadly, 11 children under the age of 12 died while playing with toys in 2014. The most common injuries include poisoning, choking, ingesting magnets or falling from riding toys. While regulators, safety advocates and the parents of injured children have succeeded in ridding store shelves of many unsafe toys, too many still get through. Learn more.
Contact NH Injury Attorneys Today
If you have suffered a serious injury due to someone else's negligence, call for a free consultation with the NH injury attorneys at the Law Office of Manning Zimmerman & Oliveira PLLC at 603-624-7200.