NH Injury Attorneys: Holding Big Pharma Accountable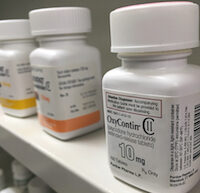 According to the NH injury attorneys at Manning Zimmerman & Oliveira PLLC, deaths due to opioid use have drastically increased in the last 20 years. In 2016 alone, according to a special report from Time magazine, nearly 64,000 Americans died from drug overdoses – "roughly as many as were lost in the entire Vietnam, Iraq, and Afghanistan wars combined." An average of 115 people die each day from an opioid overdose, according to the Centers for Disease Control (CDC). Life expectancy in the U.S. – one of the richest countries in the world – went down in both 2015 and 2016. So just how did we get here?
An Explosion of Pills and Prescriptions
The original marketing for OxyContin as providing long-lasting and non-addictive pain relief was based on questionable research.
Last year, 236 million opioid prescriptions were doled out in the U.S. The amount of prescription opioids sold to pharmacies, hospitals and doctors' offices nearly quadrupled from 1999 to 2010, yet there was no overall change in the amount of pain that Americans reported. Deaths from prescription opioids – drugs like oxycodone, hydrocodone, and methadone – have also quadrupled since 1999.
Until the mid-1990s, opioids were only prescribed for pain from severe injuries or to cancer patients. That all changed in 1996 with the introduction of OxyContin, an extended-release opioid from Purdue Pharma. This drug was heavily promoted to doctors as less addictive and therefore appropriate for more common conditions. As prescription opioids became a cash cow for many pharmaceutical companies, they continued to trivialize the risks while overstating the benefits of opioid usage.
Battling the Big Pharma Goliath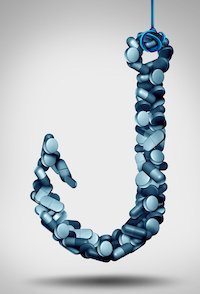 Trial lawyers are working with advocates to hold opioid makers accountable.
Addiction prevention and recovery organizations, law enforcement, and health care advocates are doing their best to combat the many-headed monster of opioid abuse. Now, multiple states, counties, cities and other jurisdictions are banding together and filing lawsuits to hold opioid companies responsible for the consequences of the crisis. In so doing, they are borrowing a page from the playbook of Mike Moore, a lawyer and former attorney general for Mississippi. In 1994, Moore was the first state AG to sue the tobacco industry for lying about nicotine addiction and to hold them accountable for the cost to the public of treating sick smokers. He gathered lawyers and other AGs from across the country to take on Big Tobacco – and won. It was the largest corporate legal settlement in history, with 50 states participating and an enormous $246 billion agreement. This money funds smoking cessation and prevention programs to this day.
The Important Work of Trial Lawyers
Last year, Moore decided to turn his sights on Big Pharma. Since then, more than 400 cities, counties and Native American tribes have filed lawsuits against pharmaceutical manufacturers, distributors and pharmacy chains. In February, the Justice Department announced it was standing behind the plaintiffs and plans to file a statement of interest as well.
Meanwhile, trial attorneys are working with the authorities in many of these jurisdictions to help claw back the millions spent on law enforcement, opioid-related crime prevention, and addiction treatment. Trial attorneys are also representing individuals and their families who have suffered the consequences of opioid addiction and forcing Big Pharma to acknowledge the shattered lives left in the wake of the opioid crisis.
Personal Responsibility and Activism
What can you do to help stem the growth of opioid addiction and create a future with fewer overdoses? One way is to support lawmakers who are taking on Big Pharma and holding them accountable. The other is by exercising extreme caution when coming in contact with prescription opioids in your life. If your doctor prescribes one of these drugs for you or a family member, ask about and seriously consider less addictive medications, appropriate therapies and other ways to manage pain. If you do decide to go with opiates, consider these tips:
Make sure you are getting the right medication.
Stay in touch with your doctor to make sure that the medication you are taking is working and that the dose is appropriate.
Follow directions carefully. Use your medication the way it was prescribed.
When you are nearing the end of your prescription, discuss the safest way to discontinue use and prevent withdrawal.
Never use someone else's prescription.
Secure your prescription drugs.
Properly dispose of medications. Don't keep unused or expired drugs. Check the label or patient information guide for disposal instructions, or ask your pharmacist for advice.
Contact Experienced NH Injury Attorneys for a Free Consultation
Have you or a loved one been injured due to another person's careless acts? If so, it is essential that you have competent legal representation from the onset of your case through litigation. Big insurance companies have lawyers looking out for their interests and you should too!
For a free consultation, contact the NH injury attorneys at the Law Office of Manning Zimmerman & Oliveira PLLC. We may be reached at 603-624-7200 or by email at info@MZLawNH.com. We may also be contacted by using the "contact us" or chat feature on our website.
Experienced. Knowledgeable. Personally Committed to Justice.
The NH injury attorneys at the Law Office of Manning Zimmerman & Oliveira PLLC invite you to subscribe to our newsletter. You can also follow us on Twitter.