New Hampshire Workers' Compensation: Third-Party Claims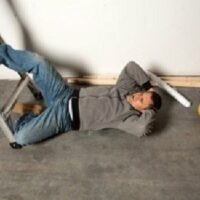 In the New Hampshire workers' compensation system, employees are prohibited from suing their employers or co-workers for their workplace injuries. However, an injured worker may be able to bring a lawsuit against a third-party wrongdoer. These are non-employees (known as "third parties") who, at least in part, may have contributed to the employee's injuries. Below is a list of issues that the New Hampshire workers' compensation attorneys at Manning Zimmerman & Oliveira PLLC consider when handling work injury claims:
Was a third-party potentially responsible for the injuries?
The best time to examine the possibility of a third-party claim is during your first meeting with a New Hampshire workers' compensation attorney. The reason for this is two-fold: 1) The existence of a third-party claim could substantially impact the value of your case. 2) There may be a different statute of limitations for the two claims.
If your work injury lawyer decides to open both claims, best practices include opening a separate file for each claim. This is done to keep track of each statute of limitations independently. Ideally, your injury attorney would handle both the workers' compensation and third-party liability claims. However, if that is not possible, the attorneys should communicate regularly. This ensures that neither attorney takes an action that would negatively impact their mutual client's other claim. It also reduces the amount of duplicative work.
Scrutinize asserted New Hampshire workers' compensation lien amounts
When there is a third-party liability claim, New Hampshire workers' compensation insurance carriers are, by law, entitled to liens for payments previously made, and for future payments made on your behalf, either through settlement or judgment. There is no need for the insurance carrier to intervene in the third-party suit to protect its lien. The lien arises by operation of law. The insurance carrier's lien rights are divided into two separate and distinct rights – its right to recoupment and it's right to a "holiday" or "offset" against future payments. The carrier may waive one right while retaining the other.
These liens can be negotiated by the New Hampshire workers' compensation lawyers at the Law Office of Manning Zimmerman & Oliveira PLLC. First off, per the lien statute, the lien must be reduced by the carrier's pro rata share of expenses and costs for bringing the third-party claim. Additionally, certain expenses incurred by the insurance carrier are prohibited from inclusion in any lien but may appear in the itemization of amounts paid provided by the insurance carrier. For example, administrative claims costs, vocational rehabilitation expenses, and interest cannot be recovered and, accordingly, should be removed from the calculation of a lien amount. In addition, work injury lawyers should consider negotiating an even lower repayment or holiday if, in your third-party claim, you have limited insurance available, there are significant liability problems, or the claim would be expensive to pursue.
If the insurance carrier refuses to negotiate or appropriately reduce its lien, your New Hampshire workers' compensation attorney at the Law Office of Manning Zimmerman & Oliveira PLLC can request a hearing on the equitable repayment of the lien before the Superior Court.
Hearing at Department of Labor
During the litigation of your claim, the insurance carrier may deny coverage of one or more of your medical bills. In order to get that bill paid, a hearing on payment before the Department of Labor would normally be requested. Before you do so, however, if you have a third-party liability claim, your injury attorney should take time to consider the effect of a Department of Labor decision upholding the carrier's decision to deny payment of that particular bill(s) on your future ability to present that bill as evidence of an injury-related medical expense in any hearing or trial regarding your third-party claim. A negative decision from the Department of Labor will be binding. Also, the potential detriment of requesting a hearing on a particular bill may outweigh the potential benefit under certain circumstances.
Third-party claim settlements must be approved
The New Hampshire workers' compensation attorneys at the Law Office of Manning Zimmerman & Oliveira PLLC know that no settlement by an employee against a third-party is binding until approved by the Labor Commissioner. Actions that have already commenced are subject to approval by the court or arbitration proceeding where the action is pending. The purpose of this process is to protect the lien rights of the workers' compensation insurance carrier. Accordingly, the documents submitted to the Labor Commissioner upon settlement, or the Court through a Petition to Approve the Settlement, require that the amount of the lien be provided. Also, a portion of the settlement funds must be paid to the insurance carrier in satisfaction of its statutory lien.
Contact Experienced New Hampshire Workers' Compensation Attorneys
Workers are often worried about how they are going to pay for an attorney. Attorneys in the NH workers' compensation system are generally paid on a contingency fee basis (percentage of any future recovery). They may alternatively be paid by the insurance company after a successful hearing. Thus, in most cases, workers do not need to pay any fees up-front.
at the Law Office of Manning Zimmerman & Oliveira PLLC, we are proud to fight for the rights of workers who have suffered workplace injuries. It is essential that you have experienced legal representation from the onset of your case through litigation. Big insurance companies have lawyers looking out for their interests and you should too! For a free consultation with our NH workers' compensation attorneys, call 603-624-7200, send us an email to info@MZLawNH.com, or use the "contact us" or chat feature on our website.
Experienced. Knowledgeable. Personally Committed to Justice.
We invite you to subscribe to our newsletter. You can also follow us on Twitter.