New Hampshire Sees a Number of Worrying Crashes on Land and Sea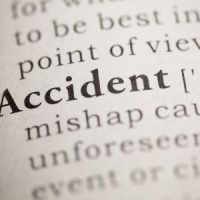 Almost any vehicle is capable of causing a crash in New Hampshire, whether that vehicle operates on land, sea, or air. Of course, it is not the vehicle that causes the crash, but rather it is almost always the person operating it. Many crashes are caused by some kind of negligence, and injured victims have the right to seek compensation for these negligent acts. Doing so can provide them with the funds they need to cover medical expenses, missed wages, emotional distress, and other damages.
Negligent Homicide Charge After Passenger Dies on I-93 
On July 23rd of 2023, it was reported that a passenger had lost their life after a crash on I-93 in Sanbornton. The single-vehicle crash involved no other cars, and it involved a truck veering off the road, re-entering the road, and rolling over. The passenger was ejected from the vehicle during the crash and suffered fatal injuries as a result. The driver was hospitalized but faced charges of negligent homicide and aggravated driving while intoxicated. It is worth pointing out that the driver may also face a civil lawsuit, as passengers (or their surviving families) are allowed to sue drivers for negligence.
Hampton Police Vehicle Strikes Pedestrian 
Also on July 23rd, a Hampton Police vehicle apparently struck a pedestrian. The details of this incident are incredibly unclear, as the police have not released any information aside from the most basic facts. The pedestrian was apparently hospitalized, and the police officer driving the vehicle did not suffer any injuries. The road was closed, and the New Hampshire State Police have launched an investigation into the matter. It is unclear whether or not the police officer driving the vehicle struck the pedestrian in a negligent manner, although this is certainly a possibility.
Mayhem on Lake Winnipesaukee as New Hampshire Police Boat Sinks 
On July 20th, it was reported that a New Hampshire Police boat had capsized on Lake Winnipesaukee after a frantic series of events. Police initially arrived at the lake to respond to reports of a runaway boat. The boat had no driver but was circling the lake in a dangerous, high-speed manner. While attempting to control the runaway boat with ropes, the officers suddenly faced serious danger when the boat turned into their path and struck their patrol vessel.
At this point, the vessel began to capsize. The impact also threw both of the boat's occupants into the water and momentarily pinned them under the police vessel. They were apparently dragged a short distance by the runaway boat, but they managed to get to the surface without issue. Good Samaritans then caught up with the boat, boarded it, and brought it back under control.
Where Can I Find a Qualified, Experienced Personal Injury Attorney in New Hampshire? 
If you've been searching for a qualified, experienced Manchester personal injury attorney, look no further than the Law Office of Manning Zimmerman & Oliveira PLLC. Over the years, we have helped numerous injured plaintiffs seek compensation for their damages, including those sustained in vehicle accidents. As you have seen, many recent accidents in New Hampshire have been caused by some kind of negligence. Those victimized by this reckless misconduct are entitled to take legal action. Book your consultation today to get started.
Sources: 
necn.com/news/local/person-killed-in-i-93-crash-in-sanbornton-nh/3018190/
bostonherald.com/2023/07/20/new-hampshire-state-police-boat-capsizes-officers-thrown-overboard-after-lake-winnipesaukee-boat-collision/
wmur.com/article/hampton-crash-police-pedestrian-new-hamsphire-723/4462190