New Hampshire Personal Injury Law and Proportioning Fault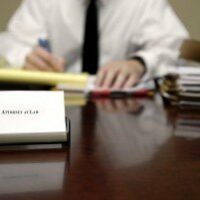 New Hampshire Personal Injury Lawyers: "What is Negligence?"
Negligence is defined as "the failure to use reasonable care, resulting in damage or injury to another" and is the crux of a New Hampshire personal injury case. In order to receive compensation for personal injuries suffered in a motor vehicle collision, an injured person (known as the "plaintiff") has the burden of proving negligence on the part the person being sued (known as the "defendant") – usually, the other driver.
In order to prove negligence in a New Hampshire personal injury case, an injured plaintiff must show that the defendant driver owed him or her a duty; that this duty was breached; and that breach of this duty factually and legally resulted in the plaintiff's injuries and damages (including both economic and non-economic damages).
Duty and Breach
In New Hampshire personal injury cases, a defendant's duty is measured by the standard of a reasonable person. In the case of personal injuries sustained in a motor vehicle accident, the injured plaintiff must show that the defendant driver owed a duty to the injured plaintiff (and all other drivers on the roadway) to act as a reasonably prudent driver under the same or similar circumstances. "Same or similar circumstances" means that a defendant driver's duty is "fluid," depending upon environmental circumstances like traffic volume, weather, and other external forces.
For example, a defendant may have a duty to drive slower when road conditions are bad or if driving through an area where there are a lot of pedestrians or children present. These factors are taken into consideration when determining whether or not a defendant driver breached the duty of care owed to the injured plaintiff and other drivers on the roadway. The injured plaintiff must ordinarily be able to prove this breach to prevail in a personal injury case and receive monetary compensation.
Defendant's Admission of Fault vs. Taking Responsibility
In some cases where the defendant driver's insurance company is not contesting fault (i.e. where the insurance company concedes that its driver caused the accident), it may "admit" to satisfying the duty and breach elements of negligence. In many cases, a plaintiff's lawyer will insist that the defense lawyer stipulate to this admission in writing – especially if the case has a good chance of proceeding to trial. Although a defendant may "admit" fault for collision, this is not the same at taking responsibility.
In fact, when this is done and the case proceeds to trial anyway it is because the defendant (or his/her insurance company) is still failing to accept financial responsibility for all the harms and losses which were caused by the defendant's conduct. The admission of fault is often done simply because the defendant wants to avoid the jury hearing about what he or she did wrong, with the hope that this might result in a smaller verdict.
Causation and Damages
In a New Hampshire personal injury case, an injured plaintiff must ordinarily show that the defendant driver's breach of duty was both the factual cause and legal (foreseeable) cause of the plaintiff's injuries and damages. In addition to causation, the plaintiff must have suffered damages – usually in the form of personal injuries. These damages are classified into two main types: economic and non-economic damages.
Economic damages are those damages that can be measured numerically – such as medical bills, physical therapy bills, and compensation for missed time from work (also known as lost wages). The injured plaintiff must demonstrate that the treatment, bills, and lost wages are the proximate result of injuries sustained in the accident.
Non-Economic Damages
Non-economic damages include compensation for pain and suffering; aggravation and inconvenience, psychological and psychiatric harm, loss of earning capacity, and loss of companionship or consortium (i.e. spousal support). The value of these losses can be difficult to determine, but are often far greater than the non-economic damages as this is the category of damages within which the jury is compensating a plaintiff for the change in the plaintiff's ability (whether for a period of time or permanently) to live and enjoy life in the same what that he or she once did. Again, the injured plaintiff must demonstrate that these damages were proximately caused by the accident.
Plaintiff's Contributory and Comparative Negligence in New Hampshire
New Hampshire personal injury law penalizes plaintiffs when the evidence shows that they somehow caused or contributed to the accident in which they sustained their injuries. Examples of contributing to an accident might include exceeding the speed limit, violating a traffic law, or engaging in some type of distracted driving, IF this conduct contributed to the accident.
New Hampshire, like most states in the country, uses a modified comparative negligence scheme – otherwise known as the "51% Rule." Under this rule, an injured plaintiff's contributory negligence does not completely bar his or her recovery, so long as the plaintiff's negligence was not greater than the defendant's. Under New Hampshire personal injury law, a judge will reduce an injured plaintiff's damages (the total amount of the damages as determined by a jury) in proportion to his or her amount of negligence. For example, if a defendant driver was 75% at fault for the accident, and the injured plaintiff contributed 25% to the accident, then the injured plaintiff is only entitled to recover 75% of the damages found by the jury.
Contact the New Hampshire Personal Injury Lawyers at the Law Office of Manning Zimmerman & Oliveira PLLC
If you or a loved one have been injured through no fault of your own, contact the New Hampshire personal injury lawyers at the Law Office of Manning Zimmerman & Oliveira PLLC. There are no up-front costs for our services. All personal injury and workers' compensation cases are handled on a contingency basis, meaning that we are only paid for our services if we successfully recover damages from the responsible party. For a free consultation, call 603-239-2427, email us at info@manningzimmermanlaw.com, or contact us by using the "request a free consultation" feature on our website.