New Hampshire Personal Injury Damages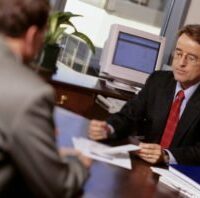 According to the New Hampshire personal injury damages attorneys at the Law Office of Manning & Zimmerman, under New Hampshire law, injured plaintiffs are entitled to compensation for the injuries they sustain as a result of someone else's wrongdoing. The main purpose of monetary damages is to make an injured plaintiff whole – to the greatest extent possible under the law. While money may be a poor substitute for the loss of a limb, spinal cord injury, severe brain damage, or other catastrophic injury, it is unfortunately the only means of compensating injured plaintiffs under the law.
In this article, the New Hampshire accident lawyers at Manning & Zimmerman Law will explore some common types of economic and non-economic damages that are available in New Hampshire personal injury cases, as well as some basic techniques for proving these types of damages.
Economic vs Non-Economic New Hampshire Personal Injury Damages
Economic damages are those types of damages that can readily be calculated in dollars and cents. These damages include compensation for medical treatment, medical bills, and lost wages sustained as a result of the plaintiff's injuries. Non-economic damages are not as easily calculated and proving these damages will often require the in-court testimony of lay witnesses and experts. Non-economic damages include compensation for loss of enjoyment of life, for pain and suffering, psychological/psychiatric harm, permanent injury, loss of future earning capacity, and loss of companionship.
Medical Bills
An injured plaintiff in New Hampshire is entitled to payment of related medical and physical therapy bills that result from injuries sustained in an accident. The first step to proving these types of New Hampshire personal injury damages is for all medical records and bills to be submitted to the insurance company's adjuster. Assuming that liability is uncontested, these bills, along with information about how the injury affected you, will assist the adjuster in placing an initial settlement offer on the case. Since initial settlement offers made by adjusters are typically very low, it may be necessary to file a lawsuit in order to trigger a more favorable response from the insurance company or to prepare for trial by jury.
In cases where the insurance company is contesting certain medical treatment, procedures, or bills, it may be necessary to retain an expert witness, such as a treating doctor or other healthcare provider, who can testify about the necessity of the disputed medical treatment.
Loss of Enjoyment of Life
These harms and losses can be the most damaging and will typically require witnesses to talk about what was life like before the injury and afterwards. Testimony about the injured's passions, like golfing, hiking, skiing, fishing, etc., their family life, the pursuit of their "bucket list", etc. is important in telling the adjuster or the jury what happened and how life has been impacted.
Psychological or Psychiatric Harm
An injured plaintiff may also receive damages for psychological or psychiatric harm if that treatment can reasonably be connected to the accident. This might include treatment for anxiety, depression, or post-traumatic stress disorder that post-date the accident that are documented by the medical records and bills. It is not unusual for people injured in car crashes to experience anxiety about driving fearing that if it happened once it can happen again.
Injured plaintiffs can also recover for missed time from work resulting from injuries sustained in an accident. The insurance company typically requests documentation from the injured plaintiff's employer referencing the time missed from work and confirming the amount of the injured plaintiff's daily, weekly, or monthly wages.
Lost Wages
In cases where the injured plaintiff is claiming a significant amount in lost wages, it may be necessary for a healthcare provider to testify in court about why he or she advised the injured plaintiff to be absent from work, including testimony about the extent and severity of the plaintiff's injuries. It may also be necessary for an employer to testify about the injured plaintiff's job duties before and after the accident, as well as any job limitations post-accident.
Past, Present, and Future Pain and Suffering
Injured plaintiffs in New Hampshire are also entitled to compensation for past, present, and future pain and suffering that occurs as a proximate result of injuries sustained in an accident. These damages are called 'non-economic damages' because they cannot readily be measured by an exact dollar amount. These New Hampshire personal injury damages include compensation for all of the inconvenience, pain, and aggravation caused by having to attend medical and physical therapy appointments – and undergoing and recovering from medical treatment. These damages also compensate the plaintiff for the general disruption to his or her life as a result of the injuries sustained.
In order to prove these damages, the most helpful kind of testimony is that of an experienced medical provider. In cases where serious permanent injuries are claimed, the plaintiff's attorney will often refer the plaintiff for a permanency evaluation. The doctor who performs the permanency evaluation will generate a report which is also sent to the insurance adjuster and defense attorney, if one is involved at that point in the litigation process. You should know, however, that when a doctor performs a permanency evaluation on an injured plaintiff, the insurance company's doctor will subsequently perform a so-called independent medical examination (IME) on the plaintiff. The IME doctor's report will typically not be as favorable as that of the permanency doctor and is usually not independent or an actual examination.
Witnesses and Life Tables
In addition, co-workers, family members, and friends of the injured plaintiff can also be helpful witnesses, and their testimony can be used to help prove the injured plaintiff's social, family, and work limitations following the accident. This may include testimony about social, work, household, or family activities that, in the witness' observation, are impossible or much harder for the injured plaintiff to do since sustaining injuries in the accident.
Some attorneys may also introduce life tables or mortality tables into evidence to justify New Hampshire personal injury damages for future pain and suffering. These tables approximate an injured plaintiff's life expectancy given his or her current age and gender, among other factors.
Loss of Future Earning Capacity
Injured plaintiffs can also receive compensation for loss of future earning capacity. These damages are usually available in catastrophic personal injury cases where an injured plaintiff, following an accident, is unable to return to the same job or the same line of work. In the most serious of cases, the injured plaintiff may not be able to work in any capacity following the accident. In order to prove these damages, it is often necessary to retain a vocational rehabilitation expert or economist who can testify about the plaintiff's potential future earnings had he or she not sustained the injuries, as well as the amount of the injured plaintiff's projected lost income measured over the remainder of his or her life.
Loss of Consortium or Companionship
Injured plaintiffs can also receive compensation for spousal support, loss of companionship, and loss of consortium. These New Hampshire personal injury damages compensate an injured plaintiff and their spouse for harm to the family or to a marital relationship, including the ability to socialize and spend time with children or be intimate with a spouse. These damages are oftentimes hard to prove and will likely require the trial testimony of spouses, family members, or marital relationship experts. These damages are only available in catastrophic personal injury cases.
Contact Experienced New Hampshire Personal Injury Damages Attorneys
If you or a loved one have been injured through no fault of your own, contact the New Hampshire personal injury damages attorneys at the Law Office of Manning and Zimmerman, PLLC. There are no up-front costs for our services. All personal injury and workers' compensation cases are handled on a contingency basis, meaning that we are only paid for our services if we successfully recover damages from the responsible party. For a free consultation, call 603-624-7200.