Other Fees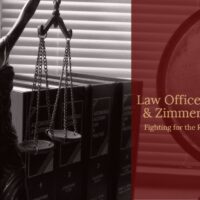 In addition to the legal fees you pay to a New Hampshire personal injury attorney handling your claim, there may be additional expenses for which you are responsible. An agreement with a New Hampshire personal injury attorney should clearly spell out what charges you may be responsible for.
Attorney Fees
The fee you pay your New Hampshire personal injury attorney is based on his or her services, experience, time and work. It covers not only the attorney's time, but also that of their professional staff who assist in the processing of your injury claim.
Legal Expenses
A New Hampshire personal injury attorney at the Law Office of Manning & Zimmerman PLLC can explain that there are other charges you may incur based on your particular case. For example, you may be responsible for paying physician and hospital fees for the printing of medical records or reports that are personally prepared by your physician. Another common charge is copy expenses. You may incur significant fees for all of the documents that must be copied in your particular case, including medical bills, police reports, employment records, statements from witnesses and other documents in your case. If your case requires the opinion of an expert, you may also be responsible for paying for the production of such reports. If the case proceeds to litigation, there are additional expenses you may incur, including court costs, service of process fees, witness fees, and other expenses related to the pursuit of a lawsuit.
Handling of Legal Expenses
The charges referenced above are usually the client's responsibility to pay. They are not usually part of a contingent fee, which usually only applies to the lawyer's portion of the fee that he or she receives if the case is settled or ruled in your favor. Out-of-pocket expenses are not usually contingent upon a successful outcome of your case like the attorney's fee is. How you handle these expenses is based on your fee arrangement with your lawyer. Some lawyers may ask you to pay these expenses as they are incurred. This may mean that you will be responsible for out-of-pocket expenses as the case proceeds.
Legal Assistance from Your Personal Injury Attorney in New Hampshire
If you would like more information on this subject, contact a New Hampshire personal injury attorney at the Law Office of Manning & Zimmerman PLLC at 603-624-7200.