New Hampshire Injury Lawyers: Protecting Civil Justice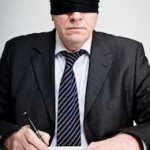 Advocates for individual rights, including the New Hampshire injury lawyers at the Law Office of Manning Zimmerman & Oliveira PLLC, might someday call 2017 The Year of Reversal for an unprecedented number of attacks on America's civil justice system. Pick your poison, for examples:
The rollback of restrictions on forced arbitration
Passage of legislation that will weaken protections against nursing home abuse
A slew of proposed "tort reform" measures
At the root of these initiatives is corporate profits rather than the safety and legal rights of all Americans. Here's a closer look:
Forced Arbitration Is Forced Injustice
Forced arbitration clauses, now used in a wide range of product, service, and employment contracts, prevent a wronged party from bringing a case to court. Instead, the dispute must be settled in secret arbitrations, usually by an arbitrator chosen by the defendant. These clauses often ban class-action lawsuits as well. Such lawsuits are used by thousands of consumers to hold major companies accountable for illegal or deceitful behavior. Think Wells Fargo charging millions of customers for accounts they didn't open, for example. Or the recent Equifax data breach that exposed 143 million people to identity theft and fraud.
Following a comprehensive, multiyear study, the Consumer Financial Protection Bureau (CFPB) issued a rule banning financial institutions like credit card companies and banks from adding forced arbitration clauses to customer contracts. However, in October the Senate voted to overturn this rule, giving big financial corporations the upper hand when customers are ripped off.
Forced arbitration clauses buried in employment contracts also keep employees from suing, in some instances, for discrimination, sexual assault and harassment, and workplace safety concerns. An executive order called the Fair Pay and Safe Workplaces rule prohibited these clauses in federal contracts. But in March this rule was eliminated, compromising workplace protections and denying 28 million American workers their day in court if wronged on the job.
"Tort Reform" Will Delay and Deny Justice
Several other attacks on civil justice were launched this past year under the guise of "tort reform." This is a phrase used by corporations and their allies to justify measures that would curtail access to the courts. It is also intended to reduce compensation to injury victims. One such bill, H.R. 725, would allow corporate defendants to move cases from qualified state courts into overburdened federal courts, resulting in delays and increased costs to plaintiffs and taxpayers. Another bill, H.R. 985, will "shield powerful corporations from being held accountable from scamming, injuring and discriminating against Americans" by limiting the ability of consumers and workers to join together in class action suits. One part of this bill even forces asbestos victims to add their private information to publicly accessible databases. This furthers their victimization and makes them vulnerable to identity theft and online trolls.
According to the New Hampshire injury lawyers at the Law Office of Manning Zimmerman & Oliveira PLLC, both of these anti-safety, anti-consumer bills passed the House and are now before the Senate.
Contact Experienced New Hampshire Injury Lawyers for a Free Consultation
Have you or a loved one been injured by another person's careless acts? If so, it is essential that you have competent legal representation from the onset of your case through litigation. Big insurance companies have lawyers looking out for their interests and you should too!
For a free consultation, contact the Manchester injury attorneys at the Law Office of Manning Zimmerman & Oliveira PLLC. We may be reached at 603-624-7200, by email at info@MZLawNH.com, or by using the "contact us" or chat feature on our website.
Experienced. Knowledgeable. Personally Committed to Justice.

We invite you to subscribe to our newsletter. You can also follow us on Twitter.