New Hampshire Injury Attorney Discusses Medical Bills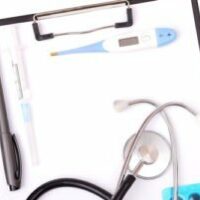 If you have sustained an injury, you must seek appropriate medical treatment. A New Hampshire injury attorney at the Law Office of Manning Zimmerman & Oliveira PLLC will explain how the various medical bills will be paid.
Your Insurance
Let your New Hampshire injury lawyer now about any health insurance coverage you have through your employer, spouse, parents, or individual coverage. Your health insurance may be responsible for the medical bills that you may incur. If you were the driver in a car crash, your auto insurance may cover medical costs.
Other Insurance
If you were in a car crash when another person was driving, his or her insurance will likely be responsible for your medical bills. Your New Hampshire personal injury attorney will explain that workers' compensation insurance will cover the cost of treatment for work injuries. Liability insurance carried by the party who caused your injuries will pay your medical bills at the time of settlement if the injury occurred on that party's property.
Other Sources
If there is no insurance option available to you, your New Hampshire personal injury attorney will discuss what other sources may be used to pay your medical bills. Unfortunately, this may mean that you have to pay the medical bills out of pocket yourself. Usually, if you are unable to stay current with payments, your New Hampshire injury lawyer can negotiate with your medical providers so that you are not accountable for payment until your case has been settled.
Contact a New Hampshire Personal Injury Attorney
Proper treatment is essential for any injuries that you have sustained. To speak with an NH injury attorney about any billing concerns you may have, call the Law Office of Manning Zimmerman & Oliveira PLLC PLLC at 603-624-7200 or send an email to info@manningzimmermanlaw.com.