Krista, a New Hampshire personal injury client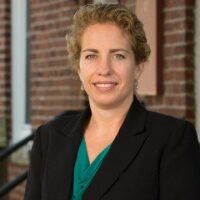 Anna was amazing. She took over my case when the original lawyer had parted from the firm. She was fully knowledgeable of my case and really worked hard for me. She always made sure I was aware of what was going on and even made sure I was feeling okay before she settled my case. I had a case going for a while and the firm even sent me birthday cards on my birthday. I had to have surgery and they sent me a get well card. This is a law firm and a lawyer who truly cares about you and not just about the money. I was so nervous about even going through this but she made the process personal and simple to where I felt comfortable and trust worthy of my case. I would hands down recommend her and the law firm to anyone who needs a lawyer and law firm that will fight for you and make you feel like you are the only case they have.
If you or a loved one have been injured through no fault of your own, it is essential that you have competent legal representation from the onset of your case through litigation. Big insurance companies have lawyers looking out for their interests and you should too! Attorneys Maureen Manning and Anna Zimmerman have a combined total of more than 50 years representing injury victims and would be glad to speak with you about you case.
For a free consultation, contact the experienced New Hampshire personal injury attorneys at the Law Office of Manning Zimmerman & Oliveira PLLC at 603-624-7200, complete a request for a consultation on our website, or send us an email.
To subscribe to our newsletter, click here. We are also on Facebook and you can follow us on Twitter.
Experienced, Knowledgeable & Personally Committed to Justice