Is It Better To Accept A Settlement Or Go To Trial?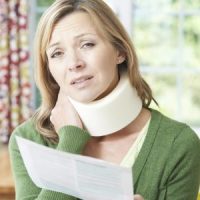 New Hampshire is an at-fault state, which means that injured drivers must sue at-fault parties to recover settlements. Furthermore, they must establish that the at-fault driver was negligent. But does this actually mean going to trial? In most cases, the answer is no. Often, there is no need to take the case to trial, because insurance companies representing at-fault drivers are often willing to provide a settlement. But is this really the best option? Why are most injury lawsuits settled out of court? And how do you get the most money?
These are all valid questions, and they're probably best left answered by a legal professional, such as a qualified, experienced personal injury attorney in New Hampshire. These lawyers can help you recover the most compensation possible for your injuries, ensuring you have enough to cover medical expenses, missed wages, and much more. They can also answer any questions you might have about the overall legal process. It's best to book your consultation as soon as possible for best results.
Why Are Settlements More Common? 
Generally speaking, both parties often agree that a settlement is in everyone's best interest. This is because when you receive a settlement, you don't have to go through the long, stressful process of a trial. Not only is a trial more time-consuming, but it is also often more expensive. Although personal injury attorneys are paid on a contingency basis, there are costs associated with trials not related to attorneys' fees such as court costs, deposition costs, and expert fees.
From the insurer's perspective, trials are just as unattractive. Their goal is to deal with the situation in the most cost-effective and efficient manner possible, and a trial is certainly not cost-effective or fast. As such, they will offer you the lowest possible settlement they think they can get away with without going to trial. It is then your attorney's job to help you negotiate for a settlement that is actually fair.
Why Might You Want to Go to Trial? 
All that being said, not all personal injury cases are settled out of court. Some cases do in fact go to trial, although these cases represent the minority. So why might you want to pursue a trial? The obvious answer is that the insurance company did not offer an amount that you and your attorney believed to be fair and thus a settlement could not be reached. If an insurance company insists on offering a settlement that is clearly inadequate, you may be left with no other choice than to go to trial in hopes of receiving a jury verdict that is higher than the last settlement offer.
Enlist the Help of a Qualified Attorney Today 
For help from a skilled Manchester personal injury attorney , contact the Law Office of Manning Zimmerman & Oliveira PLLC. Over the years, we have assisted many car accident victims in the state of New Hampshire, and we can guide you towards a positive outcome. With our help, you can strive for the compensation you need and deserve for everything you've been forced to endure.
Sources: 
scholarship.law.cornell.edu/cgi/viewcontent.cgi?article=1202&context=facpub
courts.nh.gov/sites/g/files/ehbemt471/files/documents/2021-06/filing_fees.pdf