How To Get Compensation After A Hit-And-Run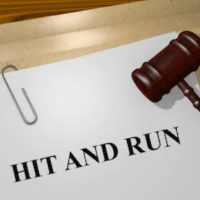 The people of New Hampshire don't need laws to tell them to stop at the scene of an accident. Deep down, we all know it's the right thing to do. Unfortunately, some people fail to listen to their conscience – and they speed away after causing serious injuries to innocent people. To say that this is a crime would be stating the obvious. But what happens to the victims? How can they pursue justice if they don't even know the identities of the people who caused their injuries?
New Hampshire Is a Tort State 
The first thing you know is that New Hampshire is a "tort state" when it comes to car accidents. This means that in order to receive compensation, you must hold someone else liable for your damages. This involves proving negligence – something that isn't always easy even when you don't know the identity of the at-fault driver. If you can't even locate the person responsible for your accident, this obviously makes it very difficult to pursue compensation from the responsible party through New Hampshire's at-fault system.
Turning to Your Own Insurance 
One option is to simply turn to your own auto insurance provider for compensation. If you don't have auto insurance, this will not be an option. If you do have a New Hampshire automobile insurance policy, then you have uninsured motorist coverage which would apply if the other driver was not insured or unknown.
Tracking Down the At-Fault Driver 
Tracking down the at-fault driver might be easier than you realize. You can take many steps to hunt them down, starting with evidence from the crash scene. Speak with as many witnesses as possible to determine the license plate number, the car model, the brand, and the color. You might also take note of any distinguishing features, such as bumper stickers or damage to the vehicle. This can help police track down the vehicle and the negligent driver. In addition, in cases of severe injuries or death, the police may offer a reward for anyone who comes forward with information that could bring the negligent driver to justice. This incentivizes the entire community to provide information they may have regarding the at-fault driver.
The police may also review surveillance and dashcam footage if it's available. You can help by asking nearby business owners if they might have footage of the incident, and asking any witnesses if they have dash cams. Sometimes, a little investigative work is all it takes to track drivers down.
Where Can I Find a Qualified, Experienced Personal Injury Attorney in New Hampshire? 
If you've been searching for a qualified, experienced Manchester personal injury attorney, look no further than the Law Office of Manning Zimmerman & Oliveira PLLC. We know how traumatic it can be to be victimized in a hit-and-run. While your options may seem limited, you can move forward with confidence after booking a consultation with us. We can discuss your legal options and recommend the best possible course of action. Reach out today to get started.
Sources: 
wallethub.com/answers/ci/is-new-hampshire-a-no-fault-state-2140699287/
nh.gov/insurance/consumers/documents/nh_auto_guide.pdf