How Long Does a Car Accident Settlement Take?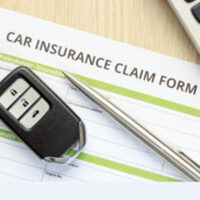 After a car accident, you may be facing a long recovery period with substantial medical expenses. And if your injuries are serious enough that you are unable to work, you're likely wondering how you're going to pay the bills. How long before you can recover damages for the accident? How long does a car accident settlement take?
What Factors Will Affect the Timing of a Car Accident Settlement?
Each case is unique, and your settlement timeline will depend on a variety of factors:
How Severe Were Your Injuries?
The more severe your injuries, the more time both the insurance companies and your accident attorney will need to investigate and verify them. Severe injuries involve more recovery time and treatments, and could result in long-term issues. This will require additional time to calculate the full extent of your medical expenses, lost wages, and other damages.  When possible, you should wait until you are at a medical endpoint, as this is when your full damages can be determined.
How Clear Is Liability for the Accident?
A relatively straightforward case where it's clear who's at fault and the at-fault driver is cooperative can be easier to settle than one where there is a dispute over who is at fault.
How Responsive Are the Third Parties Involved?
The responsiveness of medical providers and insurance companies can affect how long the settlement process will take. If medical providers fail to respond to requests for medical records in a reasonable amount of time, or if the insurance company delays processing your claim, your settlement may take longer.
Is A Reasonable Offer Made?
If the insurance company makes an unreasonable low settlement offer, then you will need to file suit against the at-fault party.
What Kind of Damages Can You Recover?
In a car accident settlement, you can seek damages for medical expenses, property damage, lost wages, and pain and suffering. In New Hampshire, you can't seek punitive damages, which are intended punish the at-fault driver, but you may be able to get enhanced damages in certain circumstances.
Also, as a "modified comparative negligence" state, New Hampshire allows you to recover damages even if you're partly at-fault. If you're 50% or less at-fault, your damages will be reduced by the amount you're at-fault. If you're more than 50% at-fault, you won't be able to recover damages.
Contact a Manchester NH Car Accident Attorney Today
How long does a car accident settlement will take? It depends. The one thing you can be certain of is that the insurance company will try to take advantage of your situation and pressure you into accepting a low settlement offer. An experienced Manchester NH injury attorney can make sure you protect your rights. Contact the Law Office of Manning Zimmerman & Oliveira PLLC PLLC to learn more.