GRILLING SAFETY TIPS FOR THE SUMMER COOKOUT SEASON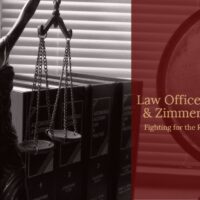 Outdoor grilling safety goes hand-in-hand with relaxed summertime fun
Even for the most skilled grill master it's easy to forget that open flames pose serious fire hazards. Over half (57%) of grill fires on residential properties occur in the months of May, June, July, and August, according to data from the U.S. Fire Administration's National Fire Incident Reporting System. Make sure your summer grilling doesn't become another statistic by practicing grilling safety. Here are a few grilling tips for keeping the flames under the burgers, where they belong:
Keep the grilling area clear of hazards
The Consumer Product Safety Commission (CPSC) recommends that before lighting your grill, ensure that it's at least 10 feet away from your home, garage or any other building on your property. Keep it far from any flammable materials as well. That includes deck railings, eaves, overhanging branches, starter fluid and spare liquid propane gas containers. According to the National Fire Protection Association (NFPA), 43 percent of the residential outdoor grill fires recorded from 2007 to 2011 started when a flammable or combustible gas or liquid ignited.
Maintain your gas grill's hoses
LP and natural gas grills caused an average of 7,200 home fires every year from 2007 to 2011, and leaks in propane gas hoses were the leading cause, according to the NFPA. Check for leaks annually by using this simple test from the CPSC: Open the gas supply valve, apply a 1:1 soap and water solution to the hose connection points, and then watch for bubbles. Grilling safety dictates that if you see some bubbles, you've got a leak. The CPSC also recommends routinely cleaning the tube that connects the control valve to the burner. Grease, as well as any insects making a home there, can create blockages causing the gas to burn outside of the tube. Simply use a pipe cleaner or wire to clean the tube.
Never leave a hot grill unattended
If you're grilling out, there's a good chance you're hosting friends and family. The NH personal injury attorneys at the Law Office of Manning Zimmerman & Oliveira PLLC know that it's worth saying: focus on grilling safety before entertaining! Never leave your grill unattended, and always make sure the lid of a gas grill is open while igniting – the buildup of gas in a closed grill can cause an explosion.
Clean up grill after use
Once the food is cooked to perfection and your guests are raving about your grill skills, it's time to get rid of any food residue and highly-flammable grease. While the grill's still warm, use a wire brush to scrub the cooking grid and wipe down the burners. If using a charcoal grill, allow the coals to cool completely, and then dispose of them in a metal trash can with a lid.
With these precautions in mind, grab the hot dogs and corn-on-the-cob and start grilling some great summer memories!
Join Us Online
To subscribe to our newsletter, click here. We are also on Facebook and you can follow us on Twitter.
Experienced, Knowledgeable & Personally Committed to Justice
Content courtesy of Liberty Mutual