Four Red Flags that Alert Adjusters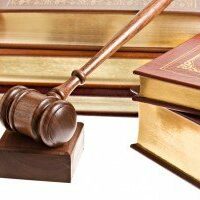 A good insurance adjuster will be able to detect frauds or holes in your case. Make sure to work with a quality Manchester personal injury attorney to cover all your bases.
Your Manchester personal injury attorney will address potential red flags of your case that may get the adjuster's attention.
The following are just 4 signposts in your case that may prompt the adjuster to consider a fraud investigation.
Your version of the accident is inconsistent
Any inconsistencies in your story of the accident or your attempts to revise your narrative in response to any inconsistencies, misrepresentation and lies will lead to the adjuster to question your credibility.
You can't produce witnesses who corroborate your story
A Manchester personal injury attorney will tell you that adjusters will scrutinize over your case if:
1. There are no witnesses who saw the accident.
2. Other witnesses contradict your or other witness' version of the event.
3. You are able to find last minute witnesses on the day of arbitration or trial.
You are late in reporting the accident
The adjuster may suspect foul play if you were unduly late in reporting your injury. The wider the gap between the date of the accident and the date of your initial medical treatment, the more suspicious he will become regarding your claim.
You obtain legal representation quickly
The adjuster may doubt your credibility as a claimant if:
1. Your Manchester personal injury attorney's letter is dated the same day or only a few days after the reported incident.
2. The adjuster's first notice of claim is the letter of attorney representation or letter from a treating medical clinic.
On the other hand, it's not unusual for valid claims to have inconsistencies as a result of physician errors or produce no witnesses.
Contact a Manchester Personal Injury Attorney
If you were injured in an accident, you should hire a Manchester personal injury law attorney to find out if you are entitled to compensation. For a free initial consultation with a Manchester personal injury attorney, please contact the Law Office of Manning Zimmerman & Oliveira PLLC at 603-624-7200 / Toll-Free (800) 984-3151.