NH Personal Injury Attorneys: Faulty Products Put Patients at Risk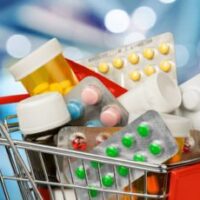 Some Medical Devices Escape Scrutiny
In this month's "You Should Know" newsletter presented by the NH personal injury attorneys at the Law Office of Manning Zimmerman & Oliveira PLLC, we discuss how countless patients around the world depend on advanced medical devices to improve their quality of life. As the $110 billion ($133 billion by 2016) medical device industry cranks out thousands of products every year, eye-opening reports continue to surface detailing faulty devices, repeat surgeries and massive recalls. The Food and Drug Administration (FDA), the agency charged with ensuring food and drug safety, argues that patients need access to life-saving devices quickly. However, a speedy approval process means some risky devices are cleared without clinical testing, and once they are on the market they receive limited oversight. You should know the risks and realities of medical devices before one is put in your body!
The FDA posts consumer information about the most serious medical device recalls. These products are on the list because there is a reasonable chance that they could cause serious health problems or death. Click here to see a list of medical devices that have been recalled by the FDA.
Notable examples of defective medical devices that have caused injury to patients include:
* Knee and Hip Replacements
* Transvaginal Mesh
* Heart Defibrillators
Our civil justice system provides for victims of negligence to recover full, fair and adequate compensation for their injuries. The NH personal injury attorneys at the Law Office of Manning Zimmerman & Oliveira PLLC handle cases in all areas of personal injury law, and we work diligently to ensure that our clients receive compensation for their injuries. Please call our office at 603-624-7200 or complete the form on this page to schedule a free initial consultation. Evening and weekend appointments are available.
To subscribe to our newsletter, click here. We are also on Facebook and you can follow us on Twitter.