University of New Hampshire Law Professor Ellen Musinsky Joins Manchester Firm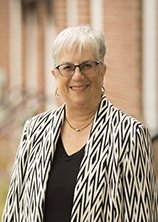 UNH Law Professor Ellen Musinsky joins Manchester Law Office of Manning Zimmerman & Oliveira PLLC
Attorney Ellen Musinsky, Professor Emerita at the University Of New Hampshire School of Law, has joined the Manchester Law Office of Manning Zimmerman & Oliveira PLLC as of-counsel attorney. Attorney Musinsky comes to the firm after a lengthy career on the clinical faculty at the law school, training students in diverse civil practice areas, with a focus on Family, Juvenile, Social Security and Non-Profit organizations. More recently, Attorney Musinsky developed and ran an externship program where students worked outside of the school for credit, while receiving instruction on professional development. Attorney Musinsky will work in all of the firm's practice areas, but will focus on Divorce/Family Law and Social Security Disability.
"I am looking forward to the opportunity to practice law ," said Attorney Musinsky. "While I have been enriched by training new lawyers, I have missed the opportunity to directly help clients with legal matters." Attorney Maureen Raiche Manning and Attorney Anna Goulet Zimmerman welcomed Attorney Musinsky and said, "Given Ellen's years of experience in the law and her commitment to her clients and law students, she will make a great addition to our firm."
Attorney Musinsky has 25 years of experience litigating in New Hampshire courts and both state and federal administrative agencies. She has been actively involved with numerous community organizations, has assisted with the development of many laws, and has been the recipient of several awards. She has also delivered numerous lectures focused on family law and Social Security law.
The Law Office of Manning Zimmerman & Oliveira PLLC, located at 87 Middle Street in Manchester, New Hampshire, handles cases involving personal injuries, workers' compensation, medical negligence, family law/divorce matters, and Social Security disability. Attorneys Manning and Zimmerman are joined in the practice of law by associate Attorney Dan McKenna and of-counsel Attorney Robert Raiche.