How To Prove That Distracted Driving Caused A Crash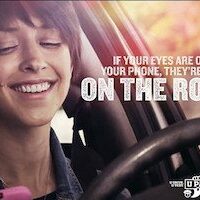 An allegation that another driver was distracted is not enough to prove that distracted driving caused a car crash. If the police officer suspects that a driver is alcohol-impaired, the officer can have the driver take a breathalyzer test. But how can you prove that the other driver was not giving their full attention to the road and that distraction caused the crash?

We use many ways to prove that the other driver was not paying as close attention to the road as they should have been. They include any of the following:
Cell phones: Sometimes police will check the cell phones of people who have crashed to see if they had apps open or were talking or texting at the time of the crash. The officer may confiscate the phone as evidence of distracted driving. However, in our experience, this is rare.
Cell phone records: If the evidence is not on the cell phone, your personal injury lawyer can subpoena the records of the other driver's cell phone service provider to prove that the driver was not giving the road their full attention. But there must be evidence the driver was using a cell phone first.
Car data: Many newer cars contain technological advances geared toward safety. Some of these gadgets keep a record of essential safety information, such as how fast the car was going or whether someone was fiddling with the stereo or navigation system controls just before the crash.
Fellow Passengers: A passenger of the negligent driver may testify that the driver was engaging in distracted driving, especially since the driver's behavior exposed that passenger to the risk of harm.
People in other vehicles: Unfortunately, we frequently see drivers in other cars texting and engaging in other dangerous acts while driving. You do not have to be in the car to see this behavior. We can interview drivers and passengers of other vehicles who may have seen the driver from your accident focused on things other than driving.
Other eyewitnesses: Pedestrians, bicyclists, motorcyclists, and bystanders may have seen the driver driving recklessly before the crash. We do not limit ourselves to asking only drivers and passengers what they saw. Other eyewitnesses can provide compelling testimony.
Security camera footage: With more closed-circuit television (CCTV) cameras going up all the time, we can trace back the route the driver took to see if there were security cameras that might have captured valuable video evidence of distracted driving. We will contact the owner of the security camera and request the footage to see if it contains useful evidence.
Crash reconstruction experts: In some cases, we use crash reconstruction experts to prove that the only explanation for the crash was the driver not paying attention to the road.
WHAT CONSTITUTES DISTRACTED DRIVING?
Distracted driving occurs when a driver engages in any behavior that takes their mind off of the road. Distractions can include:
Texting
Talking on the phone, even in hands-free mode
Using apps, such as Facebook, messaging, games, and music apps
Using the car's audio system (changing radio stations, etc.)
Checking email
Using the car's navigation system
Grooming
Eating
Talking with passengers in the front or back seat of the vehicle
Reading – yes, people do read books and other things while driving
Taking photos or videos
WHO IS MOST LIKELY TO DRIVE DISTRACTED?
Driving while distracted is a common problem for everyone, but statistics suggest that it is a larger problem for some groups than others.
• People stuck in traffic jams: Insurance industry experts suggest that during periods of heavy traffic congestion, people are more likely to use their cell phones to call people, send text messages, and read their emails. And when traffic is congested, people have many opportunities to be distracted. So, when you are stuck in heavy traffic, stay alert to what the drivers around you are doing.
• Teens: According to AAA, teen drivers are the most distraction-impaired drivers on the road. They found that teen drivers are not paying attention to the road about one-quarter of the time. Even when the teen turns their attention back to the road, it takes about 27 seconds for them to be fully engaged in driving. A lot can happen in 27 seconds. A car traveling 65 miles an hour will travel more than 2,500 feet in 27 seconds, a distance of more than eight football fields!
Pro Tip: Get as much information as possible on the scene of the crash. Witnesses who were not involved in the crash can
often be critical and are most often lost because people don't make sure to get their names and contact information.
Contact Experienced New Hampshire Attorneys for Your Distracted Driving Injury Case
Have you or a loved one been injured by another person who was engaged in distracted driving? If so, it is essential that you have competent legal representation from the onset of your case through litigation. Big insurance companies have lawyers looking out for their interests and you should too!
For a free consultation, contact the Manchester injury attorneys at the Law Office of Manning Zimmerman & Oliveira PLLC. We may be reached at 603-624-7200 or by email at info@MZLawNH.com. We may also be contacted by using the "contact us" or chat feature on our website.
Experienced. Knowledgeable. Personally Committed to Justice.
We invite you to subscribe to our newsletter. You can also follow us on Twitter.