Can You Sue A Nursing Home For The Death Of Your Loved One In New Hampshire?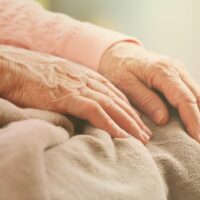 When we put our elderly loved ones into assisted-living facilities, the assumption is that they will be taken care of in a responsible, careful manner. Unfortunately, these assumptions are often misplaced. Time after time, we have seen elderly individuals abused, neglected, and even assaulted in nursing homes. Tragically, seniors can even lose their lives due to this negligence. If you have lost a loved one due to these circumstances, you might be wondering whether or not you can sue.
If you'd like to explore your legal options, your best bet is to get in touch with a qualified, experienced personal injury attorney in New Hampshire. These legal professionals can assess your unique situation and recommend the best course of action. If a lawsuit is the right choice, your attorney can then negotiate on your behalf and represent you at a trial if necessary.
Woman Sues Assisted-Living Facility in Dover for Mother's Death 
On November 23, 2021, it was reported that a woman in Dover was suing an assisted-living facility for the death of her elderly mother. She alleges that the nursing home advertised that they provided "specialized memory care," when really they provided no specialized care whatsoever. This elderly individual had dementia and suffered 25 falls over the period of about a year. These falls caused serious injuries and ultimately contributed to her passing. As a result, the daughter is suing for gross negligence, recklessness, unfair and deceptive trade practices, and misleading advertising.
What is a Wrongful Death Lawsuit? 
A wrongful death lawsuit is when the surviving loved ones of a victim file a lawsuit on their behalf. Since the victim is no longer alive, it falls upon their close family members to take legal action. This is essentially the same as a normal wrongful death lawsuit, but it provides additional damages related to the passing of a loved one, such as loss of consortium and funeral costs.
When Can You Sue a Nursing Home for the Death of a Loved One? 
In order to sue a nursing home for the death of a loved one, you need to establish negligence. There are four elements of negligence, including duty, breach, causation, and injury. Nursing homes obviously have a duty of care, and you will need to show that they breached this duty of care. In addition, you will need to show that this breach led directly to an injury (causation), and that the injury was legitimate.
Enlist the Help of a Qualified Attorney Today 
For help from a skilled Manchester personal injury lawyer, reach out to the Law Office of Manning Zimmerman & Oliveira PLLC. Over the years, we have helped numerous victims, including those who have lost loved ones. A wrongful death lawsuit may not bring your senior back, but it can certainly provide you with a sense of justice and closure. By taking legal action, you can also ensure that negligent nursing homes experience consequences for their misconduct. This might save lives in the future. Book your consultation today, and we'll help you go over your legal options.
Resource:
fosters.com/story/news/local/2021/11/23/dover-nh-lawsuit-spring-village-assisted-living-community/8680070002/