Can An Insurance Company Use Your Social Media Against You In A New Hampshire Personal Injury Case?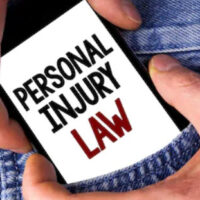 There is no denying that social media is an excellent way to communicate with your family, friends, and complete strangers. You can use social media to post updates about your life and share your photographs and videos to keep your family and friends up to date on the latest happenings in your life.
However, sometimes, posting on social media can do more harm than good, especially if you are seeking compensation for your injury and damages in a personal injury case. Many people underestimate the role social media plays in their personal injury cases.
Talk to a Manchester personal injury lawyer to discuss what you can and cannot do when seeking compensation for your injuries and damages.
Can an Insurer Use Your Social Media Posts Against You?
If you were injured because of someone else's negligent conduct and are seeking compensation for your losses through a personal injury claim, you should think twice before you post anything on social media.
The insurance company can use your social media posts against you to either reduce your recoverable damages or deny your coverage altogether. Anything you post online is a public record that can be used as evidence to build a case against you.
Things to Avoid Posting on Social Media During a Personal Injury Case
An insurance company can use any type of content on your social media account, which is why you should be extremely careful when posting anything on Instagram, Facebook, Twitter, Snapchat, TikTok, or other social media platforms.
If your personal injury case is pending, you should avoid posting the following types of content until your claim is settled:
Photos or videos of you engaging in physically demanding activities or attending events. If you claim that you cannot walk and post a photo of you swimming in the pool, the insurer may use the photo against you to discredit your claim. The problem is that some people will post photos from memories, something that happened at a different time, or something out of context which may then be used against them. For example, if you post a picture at the top of Pack Monadnock and say "it's a great day for a hike" – people are going to assume you hiked the mountain. You can explain that your spouse and children hiked and you drove up, but some people may not believe you.
Captions or comments on your posts. The captions and comments also matter when it comes to posting on social media after filing a personal injury claim. For example, if your friend comments, "I hope you get well soon," and you reply by saying, "Thank you, I'm feeling much better now!" the insurer could use your words against you.
Admitting fault. If you use social media to vent and end up admitting fault or apologizing, the insurance company could use your post to reduce or deny your claim.
How to Protect Your Rights When Posting on Social Media
Nothing you post online is truly private, even if your social media accounts are "private." If you are planning to post on social media while your New Hampshire personal injury case is ongoing, you may be able to prevent the insurance company from accessing your accounts by changing your privacy settings and not accepting any new friend requests or follows from strangers.
However, there is still no guarantee that the insurer will not be able to see your posts somehow, or obtain them through the courts during the "discovery" phase of your case, which is why the best thing you can do to protect your rights is to avoid posting altogether or even deactivate your social media accounts for the duration of your personal injury case.
Let our skilled personal injury lawyers at the Law Office of Manning Zimmerman & Oliveira PLLC help you protect your rights throughout the claims process. Call 800-984-3151 to get a case evaluation.