What Role Will Insurance Play In My Personal Injury Claim?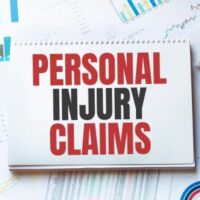 If you have suffered a serious injury and you believe someone else's negligence is to blame, you may be considering a personal injury claim. As you approach this legal process, you may be wondering whether insurance companies will be involved in any way. The answer is almost always yes, and your attorney will likely need to work closely with these insurance companies in order to ensure you achieve a fair, adequate settlement. But what does this process actually look like?
If you need help with your personal injury lawsuit, get in touch with a qualified, experienced personal injury attorney in New Hampshire as soon as possible. While negotiating with insurance companies on your own is technically possible, it becomes much easier with the help of a lawyer. These legal professionals can make sure you receive a fair, adequate settlement that reflects the true extent of your damages. 
The Vast Majority of Injury Claims Do Not Reach Trial 
When most people think about filing a lawsuit, they automatically assume that it will lead to a trial. Despite the way Hollywood depicts the legal process, many lawsuits never reach a trial. According to Duke University, just 1% of all civil cases filed in federal courts go to trial. The number is slightly higher for some courts, but the vast majority of all civil lawsuits never go before a jury.
This is due to the fact that most plaintiffs settle out of court. This involves negotiating with the defendant's insurance company and agreeing upon a certain amount of compensation without going through the trial process. Once you accept your settlement, you lose the right to pursue further legal action. Unfortunately, the insurance companies do not always offer a fair or reasonable amount, forcing the case to proceed to trial. 
New Hampshire is a Tort State 
Since New Hampshire is a tort state, your own insurance policy will not play a role in this legal process (unless you are making a claim for underinsured benefits, but that issue is better left for another blog!). Unlike "no-fault" states, New Hampshire requires you to hold someone else liable for your injuries if you wish to recover compensation. This means that you will be negotiating with the defendant's insurance provider, not your own. A qualified attorney can help you negotiate effectively with these insurance providers, and there is an informal discovery phase that involves the presentation of evidence to support your claim. With the right approach, your attorney can help you receive a much higher settlement. 
Enlist the Help of a Qualified Personal Injury Attorney 
For help from a skilled Manchester personal injury lawyer, reach out to the Law Offices of Manning Zimmerman & Oliveira PLLC. While negotiating with insurance companies allows you to avoid the time-consuming and stressful trial process, it's not always easy. With our help, you can push back against insurance companies and make sure you're getting your fair share. Remember, this settlement is crucial if you want to pay for medical expenses, missed wages, and a number of other damages. Book your consultation today to go over your legal options.
Resource:
judicature.duke.edu/articles/going-going-but-not-quite-gone-trials-continue-to-decline-in-federal-and-state-courts-does-it-matter/