What Is A Catastrophic Injury In New Hampshire Personal Injury Cases?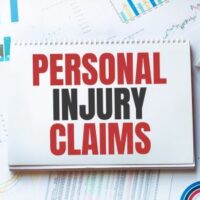 Broadly speaking, injuries can be broken down into three categories: minor, severe, and catastrophic. A catastrophic injury is a type of injury that has serious, life-altering consequences​.
In fact, some catastrophic injuries are so serious that a victim may never fully recover from them. If you suffered a catastrophic injury because of someone else's negligence, you need to contact a lawyer to seek compensation.
Speak with our Manchester personal injury attorney to determine the appropriate compensation amount for your catastrophic injury.
What Are the Different Types of Catastrophic Injuries?
In many cases, a catastrophic injury means losing a vital physical function, whether it is a limb, the ability to walk, or cognitive ability, to name a few. Let's look at the different types of catastrophic injuries in New Hampshire personal injury cases:
Traumatic brain damage (TBI)
Spinal cord injury
Paralysis
Burn injury
Amputation
Vision loss
Hearing loss
Broken bones
Fractures
Cognitive injuries
A catastrophic injury usually requires life-long medical treatment, physical therapy, and multiple surgeries. If you suffered a catastrophic injury, you might be left disabled for the rest of your life. This type of injury may prevent an individual from performing any gainful work to earn a living. What's more, it may affect the victim's family members, forcing them to devote themselves to 24/7 care.
What Compensation Can You Seek for a Catastrophic Injury?
As your medical bills are piling up and you are not able to work after suffering a catastrophic injury, you may wonder, "How do I recover damages for my injury?" It is advisable to consult with an experienced attorney to determine what compensation you can seek in your particular case to ensure that you are fairly compensated for your catastrophic injury.
In most personal injury cases involving a catastrophic injury, a victim can seek compensation for the following damages and expenses:
Medical expenses and bills
Lost wages
Pain and suffering
The cost of physical therapy
Vocational training
Emotional distress
Home modifications
Rehabilitation costs
Loss of consortium
Speak with our personal injury attorney to determine what types of damages are recoverable in your particular case.
How Long Do You Have to File a Personal Injury Claim for Your Catastrophic Injury?
The statute of limitations for a personal injury claim is three years from the date of the accident in New Hampshire (not including some special circumstances where the plaintiff could not immediately know they were injured). Generally, if you fail to bring a claim within three years, you will most likely lose your ability to recover damages. That is why it is critical to take action immediately after sustaining your injury to begin the process to get the compensation to which you are entitled.
If you were injured because of someone else's negligence, you deserve compensation for your catastrophic injury. Discuss your case with a skilled personal injury attorney to fight for fair and full compensation.
Contact our personal injury attorneys at the Law Office of Manning Zimmerman & Oliveira PLLC in New Hampshire to determine how you can get compensated for your catastrophic injury. Call 800-984-3151 to receive a consultation or schedule an appointment.