New Hampshire Sees a Surge in Car Accident Fatalities Despite Less Traffic: Here's How to Stay Safe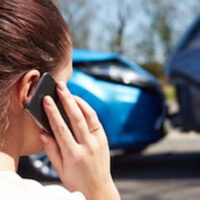 Due to New Hampshire's COVID-19 stay-at-home orders, traffic volume across the state dropped sharply during the spring of 2020. However, the same cannot be said about traffic-related deaths on New Hampshire's roads during the COVID-19 pandemic. Bizarrely, car accident fatalities skyrocketed by 70% compared to the same period last year (state authorities recorded 34 deaths on our roads by during the pandemic).
New Hampshire has also seen a surge in pedestrian fatalities, as eight people died during the pandemic, a staggering 166% increase from the same period in 2019, according to a new press release by the state's Department of Safety. The Department also noted that more drivers have been speeding during the pandemic.
Safety Tips for Drivers and Pedestrians to Avoid Traffic-Related Fatalities
As traffic-related fatalities continue to rise despite less traffic during New Hampshire's stay-at-home order, we decided to put together a list of safety tips for drivers and pedestrians. Motorists can stay safe and minimize the risk of car crashes by following these tips:
Pay attention. Always be vigilant while operating a vehicle.
Use turn signals. Other motorists using turn signals help you prepare for their maneuvers and adjust your driving. Unfortunately, not all motorists are signaling their intentions 100% of the time. Never forget to use your turn signals as this simple thing can save many lives, including yours.
Always buckle up. Wearing a seatbelt can minimize the risk of traffic-related deaths, as seatbelts helped save an estimated nearly 15,000 lives in 2017.
Obey traffic rules and follow traffic signals. Always pay attention to traffic signals and lights.
Obey speed limits. Since more drivers in New Hampshire have been speeding during the COVID-19 pandemic, the importance of driving below the posted speed limit cannot be overstated.
Avoid distracted driving. Texting and driving is never an acceptable behavior when driving. In fact, any form of distracted driving – not just sending texts – increases the risk of vehicle crashes.
Adjust to road and weather conditions. You need to take extra precautions and drive even more defensively in adverse weather conditions or when road conditions are less than ideal.
Never operate a vehicle while impaired. It is critical to avoid driving not only after drinking alcohol but also after taking certain prescription and over-the-counter drugs that affect your ability to safely operate your car.
Yield right of way. Always yield to drivers who have the right of way even if you are in a hurry and late for work.
Safety Tips for Pedestrians in New Hampshire
Pedestrians should also exercise caution during the COVID-19 pandemic despite the fact the streets of New Hampshire might seem safer due to reduced traffic volume. Safety tips for pedestrians include:
Wear bright-colored clothing and reflective materials, especially at night;
Cross the road only in well-lit areas at night;
Pay extra attention when crossing the street near buses, parked cars, buildings, trees, and other obstacles that make you invisible to motorists;
Always walk on the sidewalk;
Avoid jaywalking;
Do not get distracted by your phone when crossing the road; and
Look both ways before crossing.
These simple – albeit important – safety tips can make a huge difference in minimizing the risk of a car or pedestrian accident. Discuss your case with our Manchester car accident attorneys if you were involved in a crash as a motorist, passenger, or pedestrian during the COVID-19 pandemic. Contact the Law Office of Manning Zimmerman & Oliveira PLLC. Call at 603-624-7200 for a case review (we also provide consultations phone and Zoom).
Resource:
nhtsa.gov/risky-driving/seat-belts
https://www.manningzimmermanlaw.com/liability-in-merging-accidents-in-new-hampshire-who-is-at-fault/