Jackie, a workers' compensation client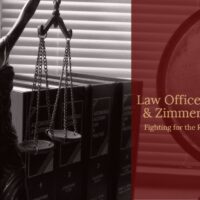 The fight of my life!
It has been one heck of a tough journey and thanks to attorney Maureen Raiche Manning, I have successfully prevailed on round one! Maureen has kept me informed every step of the way and has also aided in preparing me for what was to come during this challenging situation. I am about to have to face an appeal process since I was successful the first time around, but I feel confident that Maureen will see me through to victory once again. It has been an extremely emotional and difficult time in my life, not only because I am physically never going to be able to do the job I have loved for 18 years, but essentially because my employer has not seen how much I gave to be the employee I have always striven to be. Maureen has listened to all of my worries and concerns and has taken the medical information provided to help get the justice that I deserve!