Icy Weather Causes Onslaught Of Semi-Truck Accidents In New Hampshire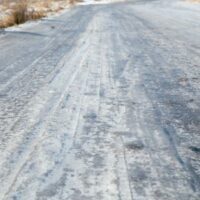 The winter roads can become seriously icy, and semi-trucks can cause accidents as a result. These heavy, cumbersome vehicles are not very maneuverable at the best of times, but icy weather means that maintaining control is almost impossible. This winter there have been a number of new semi-truck accidents – some of which have resulted in serious injuries.
If you have been involved in a New Hampshire semi-truck accident, it makes sense to get in touch with a qualified, experienced personal injury attorney as soon as possible. These legal professionals can help you sue negligent truckers and trucking companies, which can result in a considerable financial settlement. You can use this settlement to pay for medical expenses, missed wages, and any other damages you might have incurred due to the accident.
Semis Smash Into Vehicles on Icy New Hampshire Roads 
On January 5th, a video was published that showed semi-trucks sliding around on icy roads, smashing into smaller vehicles. The incident took place on I-93, near Hooksett. Several vehicles all lost control at once on a patch of roadway that may have been hampered by near-invisible "black ice." Several semi-trucks were involved, and it looked as if these vehicles had completely lost control due to the icy conditions. This shows just how dangerous it can be when you're driving next to a semi-truck on an icy road in New Hampshire.
Woman Hospitalized After Semi-Truck Crash in Milford 
A 30-year-old woman from Manchester was also injured on January 6th when her vehicle collided with a commercial truck. The accident completely wrecked her vehicle, and she was quickly taken to a nearby hospital for serious injuries. Police later announced that an investigation into the crash was ongoing.
Truckers Are Required to Stop During Unsafe Weather Conditions 
According to US transportation laws, truckers have the right to pull over and stop driving if they believe weather conditions are unsafe. In addition, they cannot be fired by their employers if they choose to do this. This means that there is really no excuse for a trucker that decides to stay on the road despite obviously unsafe conditions.
This also provides another way to potentially prove negligence when you're filing an injury claim in New Hampshire. Proving negligence is very important in this state, because it is a "tort state." This means that in order to receive compensation, you must prove that someone else was to blame for your crash.
Enlist the Help of a Qualified Attorney Today 
The dedicated Manchester truck accident lawyers at the Law Office of Manning Zimmerman & Oliveira PLLC can help you recover compensation for your injuries.  Over the years, we have helped numerous injured victims, including those who have been hurt in semi-truck accidents. Icy weather is no excuse for negligent truckers, and you deserve to take legal action against them if you have been injured. Book your consultation today, and we can immediately get started on an effective action plan.
Resource:
cdllife.com/2022/terrifying-video-shows-semis-helplessly-sliding-into-cars-on-icy-roadway/