I Was Hit By An Uninsured Driver – What Are My Options?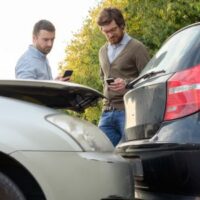 Getting hit by a negligent driver is bad enough, but learning that they're totally uninsured can really rub salt in the wound. If you find yourself in this situation, you might be unsure of what to do next. It's important to remember that insurance is not actually required in New Hampshire (1), so this type of situation is actually more common than many might think. But because it is relatively common, there are also a number of steps you can take to address this situation.
One of the very first steps you'll want to take is to get in touch with a qualified, experienced personal injury attorney in New Hampshire. These legal professionals can help you go over your legal options during a consultation. You can discuss your unique situation with a lawyer before receiving targeted, personalized legal advice. From there, you can decide what to do next. Remember, internet research can only get you so far, and you'll need to meet with a lawyer for the best possible results. 
Turn to Your Own Insurance Coverage 
An obvious solution is to turn to your own insurance coverage. Even if the driver that caused your accident is uninsured, your own policy should provide some coverage. If you suffered a somewhat minor injury, your policy could cover the full extent of your damages without you having to take any further steps. In New Hampshire, your coverage for uninsured motorist claims is the same limit as your coverage for liability (also known as "at fault") claims. Accordingly, the best protection you can have for both yourself and others is a large insurance coverage limit. We would suggest a minimum of $100,000/$300,000 coverage. Even when making a claim with your own insurance company, it's worth having an attorney on your side when you negotiate with an adjuster, as insurance companies are infamous for offering inadequate settlement amounts, even to their own customers. 
Sue the Negligent Driver Directly 
Another option is to sue the driver directly. Even though they don't have insurance, a lawsuit could force them to pay for your damages out of their own pocket. However, there are a few issues with this option. First of all, there's no guarantee that the driver will actually have any money. In fact, their decision to drive without insurance suggests that they're likely struggling financially. This means that even if you win your lawsuit, you could receive virtually nothing – making the entire process unviable in the long run. In addition, you also need to prove negligence by a "preponderance of the evidence" if you're filing a lawsuit – which isn't always easy. Whenever you sue, it's important to get help from a highly qualified attorney.
 Make a Claim with the State 
If the combined damages are over $1,000.00 or there is personal injury and the uninsured motorist is at fault, New Hampshire can suspend the uninsured motorist's driver license and registration privileges until either the uninsured driver pays for your vehicle damage or you and the uninsured driver come up with a payment plan. Unfortunately, this type of restitution is limited to property damage costs only. You can request that an uninsured motorist's driver license and registration privileges be suspended by submitting a request to the Department of Motor Vehicles FR Crash Unit.
Enlist the Help of a Qualified Attorney 
For help from a skilled Manchester personal injury lawyer, reach out to The Law Office of Manning Zimmerman & Oliveira PLLC. With our assistance, you can make the best possible decision if you find yourself in this situation. We know that getting hit by an uninsured driver can be a worrying experience, but the truth is that you have options. Book your consultation today to discuss these options in greater depth.
Sources: 
nh.gov/safety/divisions/dmv/financial-responsibility/insurance.htm#:~:text=New%20Hampshire%20has%20no%20mandatory,liability%20and%20property%20damage%20insurance.
nh.gov/safety/divisions/dmv/financial-responsibility/faq-crashes.htm#restitution