Do I Need Car Insurance? Why?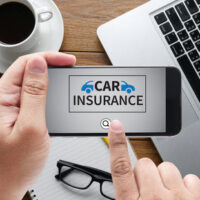 For many motorists, insurance is just another factor that makes owning a car way too expensive. Combined with rising gas prices, insurance can seem like a total drag – but do you really need it in New Hampshire? In the end, this is really a decision you need to make for yourself. But there are many reasons why insurance might be a very good idea, as it can save you from various legal issues down the road.
If you'd like to discuss the importance of car insurance with a professional, then why not book a consultation with a qualified, experienced personal injury attorney in New Hampshire? These legal professionals can help you understand some of the most notable "worst-case scenarios" for accidents without insurance. And of course, if you've already been injured in a car accident, you might need to get in touch with a lawyer to pursue a fair settlement for your injuries.
Is Insurance Mandatory in New Hampshire? 
According to the New Hampshire Division of Motor Vehicles, the state has no mandatory insurance law. This means that it is perfectly legal to drive without any insurance whatsoever. The DMV does, however, "strongly recommend that you carry a range of liability protection". In addition, insurance may be required if you fall under a certain category. For example, those who have committed certain driving offenses in the past, such as DWIs, may be forced to obtain insurance before driving legally. Additionally, when you make the choice to drive without insurance in New Hampshire, you are required to attest that you can meet New Hampshire motor vehicle financial responsibility requirements in the event of an "at fault" accident. If you are unable to meet these requirements your driving privileges in New Hampshire may be suspended. 
If It's Not Mandatory, Then Why Do I Need It? 
So why does the DMV "strongly recommend" that you obtain insurance? The answer is quite simple: insurance protects the entire community from a range of driving-related issues – including you. Let's say you cause an accident that severely injures another driver. Since you don't have any insurance, that driver can hold you personally liable for their damages. This might result in you losing all of your assets in order to pay for their medical expenses.
Of course, you might argue that this doesn't matter because you don't actually have many assets. Maybe you're living paycheck to paycheck, and you rent your home. Well, insurance can still be very important. Suppose you are the one who is severely injured. How are you going to pay for your medical expenses? You can't turn to your own insurance policy – so you try to turn to the at-fault driver's policy for compensation. But they don't have insurance either! This is why insurance is almost always the right call. Furthermore, you may lose your license if you cause a crash without insurance. 
Enlist the Help of a Qualified Attorney Today 
For help with your case, reach out to the skilled Manchester personal injury lawyers at the Law Office of Manning Zimmerman & Oliveira PLLC as soon as possible. With our assistance, you can approach this issue of car insurance with confidence and efficiency. Book your consultation as soon as possible for best results.
Source:
nh.gov/safety/divisions/dmv/financial-responsibility/insurance.htm#:~:text=New%20Hampshire%20has%20no%20mandatory,insurance%20(SR%2D22).