All Of The Reasons You Can Sue A Restaurant In New Hampshire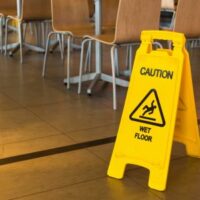 There are many possible reasons why a plaintiff might want to sue a restaurant in New Hampshire. After all, many things can go wrong at your typical restaurant, and all kinds of injuries might occur. If you have been injured at a restaurant in New Hampshire, you might be wondering if it's possible to file a lawsuit. While it's easy for outsiders to dismiss these lawsuits as "frivolous," injured victims often suffer from devastating and life-changing medical issues after accidents. Your restaurant injury might have left you unable to work, and your income might have evaporated. This makes it tremendously difficult to pay for your medical expenses, and so pursuing a settlement from a lawsuit becomes the only real option remaining.
The good news is that you can get in touch with a qualified, experienced personal injury attorney in New Hampshire to begin this legal process. With help from one of these legal professionals, you can hold negligent restaurants accountable for their gross misconduct and dangerous behavior. An attorney can help you understand whether a lawsuit is actually possible after reviewing your case during an initial consultation. If you move forward with your lawsuit, an attorney can then help you gather evidence, negotiate on your behalf, and represent you in court if necessary.
Slips and Falls 
A slip and fall lawsuit is relatively common for injured restaurant patrons. This is when (you guessed it) patrons slip and fall on a surface that is within the premises of the restaurant. Slips and falls can occur on wet floors, frozen parking lots, and greasy surfaces. 
Burns 
You might also sue a restaurant for a burn injury. These injuries can occur when fires migrate out of the kitchen. They can also occur when you are served flaming dishes, otherwise known as "flambé" dishes. 
Food Poisoning 
It is also possible to sue a restaurant for food poisoning, although it can be quite difficult to prove  that your sickness was directly linked to a particular restaurant. 
Assaults 
Restaurants can also be sued for inadequate security. These lawsuits typically occur when patrons are assaulted by criminals on the premises of restaurants. The assumption is that restaurant owners have a legal responsibility to protect the safety of their patrons, especially if the restaurant is located in an area known for crime or there have been past assaults at the restaurant before.
Enlist the Help of a Qualified Attorney Today 
For help from a skilled Manchester personal injury lawyer, reach out to the Law Office of Manning Zimmerman & Oliveira PLLC. Over the years, we have helped numerous injured victims recover fair, adequate settlements, including those who have been harmed at restaurants. There are many possible reasons why you might be able to sue a restaurant in New Hampshire. If you really want to figure this out and approach the situation in an efficient manner, get in touch and book a consultation at your earliest convenience. We'll guide you towards a positive legal outcome.