About Attorney Ellen Musinsky – Retired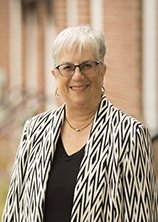 Attorney Ellen Musinsky brought to our practice a lifetime of work in teaching, litigation, and community service, not the least of which is that she is a Professor Emerita of the University of New Hampshire School of Law. Attorney Musinsky practiced in both New Hampshire state courts and state and federal administrative agencies. Ellen has remained keen advocate for the underprivileged, she began her career at New Hampshire Legal Assistance, a non-profit organization which provides their clients with civil legal services to address the legal problems that affect their daily survival and most basic needs.
Ellen had a long and outstanding career in teaching as a member of the clinical faculty at the University of New Hampshire School of Law, where she taught classes in Family Law, Administrative Advocacy, and Non-Profit Corporations. Attorney Musinsky developed and ran an externship program at UNH Law. In this program, students receive instruction on professional development while working outside the school, receiving credit for each. Her work with UNH Law continues on a part-time basis in the externship program and in curriculum planning.
We remain grateful for the time Attorney Musinsky worked with us and for all we learned from her, and wish her the best in her retirement.