Injured In A New Hampshire Hit-And-Run: What Happens Now?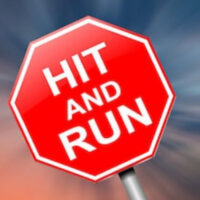 Suffering an injury in a New Hampshire car accident is bad enough, but things can become even more frustrating if you experienced a hit-and-run. A negligent driver adds insult to injury when they flee the scene, showing that they are not willing to shoulder the responsibility for the accident they have caused. But what happens next? How can you hold the negligent party accountable when they have successfully escaped from the scene of the crash? More importantly, how can you recover compensation for your injury if you can't hold anyone liable?
If you have questions like these, your best bet is to get in touch with a qualified, experienced personal injury attorney in New Hampshire. Although suffering a hit-and-run injury can feel discouraging, your attorney can help you approach this situation in a confident, efficient manner. With their help, you can strive for the best possible legal outcome, which often includes a considerable settlement for your injuries. You can then use your settlement to pay for medical expenses, missed wages, emotional distress, and much more.
New Hampshire is a Tort State 
New Hampshire's insurance laws make hit-and-runs especially complicated for victims. The Granite State is a "tort state," which means that you'll need to hold someone else accountable for your injuries if you want to receive compensation. This is not the same as a "no-fault" state, in which victims can recover compensation regardless of who was at fault.
In other words, it can be difficult to recover compensation for a hit-and-run accident because there is no one to hold accountable. If the negligent driver escaped the scene of the crash, you cannot file an injury claim against them because you don't know who they are.
Your Options 
With all that being said, you still have a few options available to you. Firstly, consider your insurance coverage. If you have Uninsured Motorist coverage (UM), you might be in a better spot than you realize. With the help of your attorney, you can actually file a claim against your insurance company and recover the compensation you need to handle your injuries.
Secondly, the police may still be able to track down the negligent driver. Remember, fleeing the scene of a crash is against the law in New Hampshire, and the police will be searching diligently for the criminal responsible for your injuries. Committing a hit-and-run after a crash that caused a serious injury is a felony in New Hampshire.
You can help the police by telling them everything you remember about the crash, including:
The type of car they were driving
The manufacturer
The color of the vehicle
Any unique features, such as bumper stickers or aftermarket upgrades
Enlist the Help of a Qualified Attorney Today
For help from a skilled Manchester personal injury attorney, look no further than the Law Office of Manning Zimmerman & Oliveira PLLC. We know that hit-and-runs can be especially traumatic and frustrating, and we're ready to help you get through this difficult situation. With our assistance, you can fight for your rights as an injured victim and pursue the settlement you need and deserve. Book your consultation today to learn more about your legal options.
 Resource:
nh.gov/insurance/consumers/documents/nh_auto_guide.pdf