What Happens If I'm Injured By An Uninsured Driver In New Hampshire?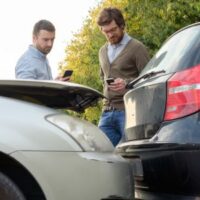 Being involved in any car accident can be a stressful and intimidating experience, but even more so if the crash was caused by an uninsured driver.
Even if the driver who caused your accident does not carry auto insurance, you could still be able to recover damages. It is advisable to speak with a knowledgeable attorney to determine how you can get compensated for your injury if the other driver is not insured.
Consult with a Manchester car accident attorney if you have been injured by an uninsured driver in New Hampshire.
Is Auto Insurance Required in New Hampshire?
No, under New Hampshire law, drivers are not legally required to carry auto insurance, though car insurance is mandatory in most other states.
However, even though auto insurance is not required in New Hampshire, per state law, a driver must be able to demonstrate that they meet the state's motor vehicle financial responsibility requirements.
According to the State of New Hampshire Insurance Department, failure to meet the requirements can result in the suspension of a motorist's driving privileges.
Unfortunately, in practice, this doesn't always happen and often, uninsured drivers do not have the financial means to pay for the damages and injuries they cause to others. That's when your own automobile insurance policy, specifically your uninsured motorist coverage, may come into play.
Can You Sue an Uninsured Driver for Your Injuries?
In New Hampshire, if an uninsured driver is responsible for causing a car accident, you could sue that driver if their negligence caused your injuries in the car crash. Just because the other driver does not have insurance does not make him/her automatically at fault for the accident.
If you want to sue an uninsured driver, you will have to demonstrate proof of their negligence. An experienced attorney can help you prove the following elements of a negligence-based claim:
The uninsured driver owed you a duty of care
The driver's negligent conduct breached the duty
The breach resulted in the car accident
You suffered injuries and damages as a result of the uninsured driver's negligence
Often these drivers do not have the financial means to pay whatever judgment you may win against them after filing suit. Uninsured motorist coverage allows you to collect against your own insurance policy for your harms and losses when this situation occurs.
You May Need Uninsured Motorist Coverage in New Hampshire
Although auto insurance coverage is not required in New Hampshire, most drivers can benefit from purchasing uninsured motorist coverage (UM) as part of their car insurance.
UM coverage helps pay for your damages if the at-fault driver is not insured or does not have sufficient coverage to cover all of your damages. Having uninsured motorist coverage may allow you to seek full compensation without having to file a lawsuit against the uninsured motorist and go through the time-consuming and costly legal process.
What Damages Can You Seek if You Were Injured by an Uninsured Driver?
Regardless of whether the at-fault driver is insured, uninsured, or underinsured, you may be entitled to the following types of damages:
Medical expenses
Loss of income
Property damage
Pain and suffering
Loss of enjoyment of life
Disability benefits
It is advisable to discuss your particular case with a car accident attorney to determine the value of your claim and identify the recoverable damages in your case.
Call a Manchester Car Accident Attorney for a Free Consultation
Book a free consultation with our knowledgeable and detail-oriented attorneys at the Law Office of Manning Zimmerman & Oliveira PLLC. Do not hesitate to call 603-624-7200 or complete our contact form to discuss your case.
Resource:
nh.gov/insurance/consumers/documents/nh_auto_guide.pdf