What Damages Are Available In New Hampshire Car Accidents?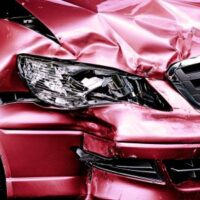 If you have been involved in an auto accident in New Hampshire, you might wonder what damages you can recover. It is important to understand what damages are available in your case to ensure that you are fully and fairly compensated for your losses and damages.
Speak with our Manchester car accident attorneys at the Law Office of Manning Zimmerman & Oliveira PLLC if you were injured in a car crash and need assistance with your claim to recover maximum damages.
What Damages Can You Recover After a Car Accident?
In New Hampshire, damages following a car crash can be categorized as economic and non-economic damages. Let's review the available types of damages in a typical car accident case:
The cost of receiving medical care and treatment, undergoing surgery, buying prescription medications, and other medical bills associated with the crash.
Past and future lost wages if your injury prevents you from working.
Diminished earning capacity if your injury affects your ability to earn as much as you did before the accident.
Compensation for pain and suffering caused by the car accident. A car crash victim may endure either short-term or long-term pain and suffering, including permanent nerve damage, post-traumatic stress disorder, anxiety, depression, emotional distress, and many more.
Enhanced compensatory damages may also be available in New Hampshire in rare circumstances. These damages are only available when you can prove that the at-fault driver was grossly negligent or acted with intentional malice. New Hampshire does not allow for punitive damages.
How to Calculate Pain and Suffering After a New Hampshire Car Accident?
In many cases, pain and suffering damages account for a large percentage of any settlement or jury award. However, New Hampshire law does not have a definite standard for calculating pain and suffering.
For this reason, insurance companies consider the following two factors when calculating pain and suffering:
The severity of the injuries. Typically, the more severe the bodily injury, the greater the amount attributed to compensation for you pain and suffering . For example, you you may receive less compensation for pain and suffering if you suffer whiplash that does not affect your earning capacity and quality of life and causes little to no pain than if you had a fracture that caused you ongoing pain and caused you to miss work.
The persistence of the pain and suffering. The more persistent and permanent your pain and suffering are, the more you can recover. For example, permanent facial scarring may result in a higher award than a minor injury that takes a few weeks to heal.
If you have been involved in a New Hampshire car accident, an experienced attorney will help you calculate your pain and suffering damages as well as estimate the total value of your claim. Insurance companies may use the multiplier or per diem method to put a dollar value on your pain.
However, only a skilled attorney on your side will arrive at a reasonable number to justify in your demand letter to ensure that you get maximum compensation.
You Can File a Lawsuit to Recover Damages
Often, amounts offered by insurane companies to settle personal injury claims do not cover all of the damages suffered in a car accident. In that situation, your attorney may advise you to file a lawsuit against the negligent driver to obtain full and fair compensation for your physical injury, lost wages, pain, suffering, emotional distress, loss of enjoyment of life, and other losses and damages.
Consult with a Manchester car accident attorney to determine how best to proceed with your claim. At the Law Office of Manning Zimmerman & Oliveira PLLC, our skilled attorneys offer a free consultation to help you understand your options when recovering damages. Call 603-624-7200.