Sig Sauer Continuously Sued In New Hampshire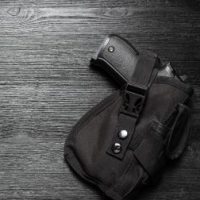 The lawsuits filed against Sig Sauer are flowing in at a continuous rate. The New Hampshire-based gunmaker has been sued repeatedly by plaintiffs who claim that the gun discharges unintentionally without the trigger being manually activated. Among those suing Sig Sauer are ICE agents, police officers, and many other government employees. But are these guns really as dangerous as they seem? Perhaps more importantly, do these plaintiffs actually have a chance of success against a gun industry that is virtually impervious to lawsuits? What can you do if you've been injured by a Sig Sauer weapon?
The Lawsuits Are Too Many to List 
The number of lawsuits against Sig Sauer is becoming difficult to keep track of. Perhaps unsurprisingly, many of these lawsuits have been consolidated into one class-action, multi-state action. On December 5th, it was reported that 20 injured gun owners had banded together to sue Sig Sauer. All of them have one thing in common: They accidentally shot themselves with their P320 handgun. Here's a brief summary of some of these injuries:
A woman from New Orleans who shot herself in the wrist while in her car
A sheriff's deputy from Virginia who shot herself in the thigh
A police officer from Somerville who suffered an unspecified flesh wound after her Sig Sauer discharged
But these individuals also have something else in common: Their fingers were nowhere near the triggers when the guns discharged.
Some Dispute Sig's Safety Issues 
On the other side of this debate, Sig Sauer insists that their guns are completely safe – and that they are specifically designed to fire only when the trigger is manually manipulated. Many gun owners have come to Sig's defense, claiming that they have never had any problems with the manufacturer's products. But it is not clear whether these die-hard Sig fans actually have any experience with the P320 in particular.
Where Can I Find a Qualified, Experienced Personal Injury Attorney in New Hampshire? 
If you've been searching for a qualified, experienced Manchester personal injury attorney, look no further than the Law Office of Manning Zimmerman & Oliveira PLLC. Over the years, we have guided numerous plaintiffs towards fair compensation and positive results. If you have been harmed by a negligence product manufacturer, you deserve to pursue justice for your injuries. Book your consultation today to get started with an effective action plan.
Sources: 
wcvb.com/article/sig-sauer-hit-with-new-lawsuit-5-investigates/42159156
cowboystatedaily.com/2022/12/06/sig-sauer-suckfest-not-so-fast-wyoming-gun-enthusiasts-say/