New Hampshire's Dog Bite Laws: How is Liability Determined?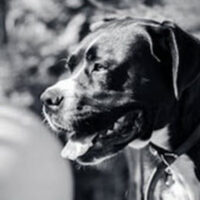 While most people think of dogs as furry companions, some dogs can be dangerous, vicious, and cause injury or death. When a dog attacks someone, the dog bite victim may be able to recover damages if he/she can prove the dog owner's liability.
The Most Dangerous Dog Breeds That Bite People
While some dog breeds, such as pit bulls, are thought of as more vicious and more likely to attack a person, even dog breeds that are less known for their violent tendencies can attack an unsuspecting individual.
Although pit bulls, Rottweilers, and German shepherds are responsible for the majority of dog bites in the U.S., such breeds as huskies, boxers, Doberman pinschers, Labrador retrievers, and even chow chows can also attack. Even small dogs can be danagerous!
Interestingly, a large percentage of dog attacks occur in the home, which means neighbors, family members, relatives, and friends are more likely to suffer dog bite injuries (and also postal employees, who are at a heightened risk of injuries).
Liability for Dog Bites in New Hampshire
Under New Hampshire's dog bite law and the "strict liability" doctrine, dog owners are held responsible for any injuries and harm their dogs cause to other people. In fact, dog owners may be held liable for indirect injuries inflicted by dogs.
Unlike in negligence-based personal injury claims, which require a plaintiff to establish four elements to recover damages, strict liability cases only require proof that the dog owner was liable.
Under NH Rev Stat § 466:19, dog bite victims can hold the owner or keeper of the dog that attacked them liable for personal injury and property damages. However, the law does not apply to persons who were trespassing or committing wrongdoing or crime at the time of the dog bite.
Dog owners in New Hampshire can be held liable for all types of injuries, even indirect ones, inflicted by dogs. For instance, if a dog attacked a bicyclist, causing him to fall from the bike but did not cause direct injuries, the dog owner may be held liable.
Other Types of Liability
The strict liability statute is not the only basis for a dog bite claim. For example, if a dog bite occurs due to the negligence of another person (other than the dog's owner), the victim may be able to sue that person under the legal theory of negligence. For example, if someone lets a neighbor's dog out without a leash, and the dog bites another person, the victim might not be able to hold the dog's owner strictly liable for the attack; but the person who released the dog may also be liable under the negligence theory.
Speak with our Manchester dog bite attorneys to determine whether you can recover damages based on the strict liability or negligence theory in your case. Contact the Law Office of Manning Zimmerman & Oliveira PLLC to evaluate your situation. Call at 603-624-7200.