New Hampshire Experiences Numerous Lawsuits for Youth Injuries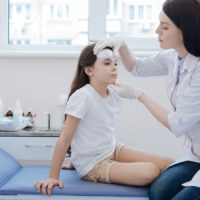 Children in New Hampshire deserve the opportunity to experience life without fear or injuries or death. When children suffer these consequences due to negligence, parents and other concerned individuals are perfectly justified in taking legal action. New reports show that New Hampshire has experienced a number of incidents over the past few years that involve youth harm. But can you sue for abuse or injury you suffered as a child in New Hampshire? Can you sue on behalf of your child as a parent?
Residents Demand Federal Investigation into New Hampshire Youth Detention Center 
On August 25th of 2023, it was reported that former residents of the state's only youth detention center were demanding a full-blown federal investigation into allegations of abuse. The Youth Development Center (now called the Sununu Youth Services Center) has been at the center of controversy for some time now. Although the state has been investigating allegations of abuse since 2019, thousands of men and women who claim to have experienced harm are now demanding a federal investigation.
Their complaint is simple: Justice is not being served quickly enough. People are stating that the state government is not doing enough, and that the federal Department of Justice must step in to properly address this issue. Survivors allege instances of sexual, physical, and psychological abuse while at the detention center.
School District Sued for Student's Heat Stroke Death in New Hampshire 
On August 27th, it was reported that parents of a student who suffered a heat stroke death in New Hampshire were suing the school district responsible. The fatality occurred on South Baldface Mountain during a camping trip organized by the school district. The parents allege that their son repeatedly begged for assistance, asking for water, and requesting that the group turn back. These requests were denied or ignored, and the student eventually suffered a heat-stroke related death.
Woman and Toddler Threatened After Car Crashes into Building 
In related news, a sleeping mother and her toddler narrowly escaped injury after a vehicle crashed into their home in Newmarket. The driver was later arrested and charged with a DWI, and he suffered minor injuries in the crash. This crash shows that even when children are sleeping at home, they still face dangers from negligent individuals in New Hampshire.
Where Can I Find a Qualified, Experienced Personal Injury Attorney in New Hampshire? 
If you've been searching for a qualified, experienced Manchester personal injury attorney, look no further than the Law Office of Manning Zimmerman & Oliveira PLLC. We know that children are subjected to various hazards at school, at detention centers, and in public. Negligent parties must be held accountable for putting children in danger, and you can take action by booking a consultation today. A personal injury lawsuit filed on behalf of your child can lead to compensation for medical expenses, emotional distress, and more.
Sources: 
wmur.com/article/car-crashes-into-newmarket-new-hampshire-home/44919237#
1019por.com/news/074470-msad-16-school-district-sued-over-death-of-a-student-during-hiking-trip/
thestar.com/news/world/united-states/former-residents-of-new-hampshires-youth-center-demand-federal-investigation-into-abuse-claims/article_6abea2a6-73e4-5f55-86a1-3028edf4901d.html