Our Injury Lawyer Manchester NH Gives an Overview of Depositions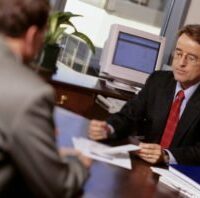 A deposition is the first time that you will give your testimony about your case, and you will probably meet at the office of your injury lawyer Manchester NH, or at the office of opposing counsel. You will be placed under oath, and the other lawyer will question you about your injuries and the accident and ask other relevant information about you. A court reporter will document what you say as testimony that can possibly be used later at a trial. The lawyers, claims adjuster, and others at the insurance company will all be able to access your testimony.
Involvement in a Deposition
Even if you do not want to have your deposition taken, you do not have a say in the matter. If opposing counsel asks you to be submit to a deposition, you must comply as requested. The other party or parties who are responsible might also go through a deposition as well, depending on the decision of your injury lawyer Manchester NH. However, he or she might not think that the other party should be deposed.
The Importance of a Deposition
Your deposition is important for various reasons. Opposing counsel will assess you and your statement. If you are a strong witness, the chances for a settlement will probably increase. In addition, the deposition allows you to get a feel of what it is like to take the stand should your case go to trial. If you are called to testify in court, you will have some experience. However, if you are dishonest during a deposition, your testimony might be used against you.
Contact Our Injury Lawyer Manchester NH
The legal professionals at the Law Office of Manning Zimmerman & Oliveira PLLC understand how to use a deposition to your advantage in order to prepare you for court. For more information, you can reach our injury lawyer Manchester NH at 603-624-7200.