Car Accidents And Race, Class Disparities: Overcoming Challenges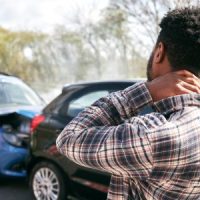 It might seem as if demographic factors would not play a role in car accidents, since individuals from all backgrounds drive on a regular basis. However, statistics from the National Safety Council (NSC) reveal that there are significant disparities when it comes to race and class in motor vehicle crashes. The rate of auto collision fatalities among Black Americans is around 73 percent higher than white motorists, causing approximately 3,400 deaths every year. The rate for Hispanic and Latino fatalities is slightly higher, with almost 3,600 victims killed annually. Fatalities are also closely tied to economic standing, as those with higher incomes are often driving newer vehicles with the latest in safety technology.
While car accidents may disproportionately affect individuals of different racial and economic  groups, New Hampshire laws are not affected. . It is important to consult with a Manchester car accident attorney who can advise you on the following:
 Investigations and Gathering Evidence
 Your legal remedies after an auto crash are based upon the concept of negligence, so you must prove that the other motorist failed to exercise reasonable care while driving. To meet this requirement, you will need solid evidence of fault. Some information is easily accessible, but you might need to rely on:
Accident reconstruction experts;
Surveillance video from security cameras in the vicinity of the crash; and,
Vehicle "black boxes," i.e., event data recorders (EDRs) that track driver actions in the moments before a collision. 
Filing an Insurance Claim 
The first step after an auto collision is filing a claim with the at-fault driver's insurer, which must include proof of fault and evidence regarding your losses. These companies are for-profit businesses, so they will typically try to settle for an amount as low as possible. The insurer may even deny your claim, such as by blaming you for the crash.
New Hampshire's Statute of Limitations 
If the insurance company refuses to pay a fair amount as compensation, you have the option of suing the at fault driver in court. There is a time restriction on filing a lawsuit, and the deadline in New Hampshire is usually three years. You are barred from recovering damages if you do not initiate litigation before the applicable time restriction  expires.
Comparative Fault 
There are impacts on your compensation if you were at fault in the car accident, as the state follows the law of comparative negligence. Your damages will be reduced if you engaged in negligence and your conduct contributed to the vehicle collision. The calculation works according to percentage of fault, but you will recover nothing if you were 51 percent responsible.
 Set Up a Free Consultation with a Manchester Car Accident Lawyer
The Law Office of Manning Zimmerman & Oliveira, PLLC is dedicated to helping victims of traffic collisions overcome these and other challenges. To learn how we can help with your remedies, please call 603.624.7200 or visit us online. We can schedule a free consultation with a New Hampshire auto crash attorney who will advise you on options.
Source:
injuryfacts.nsc.org/motor-vehicle/road-users/disparities-by-race-or-ethnic-origin/