What Happens If You Get Into A Car Accident Without Auto Insurance In New Hampshire?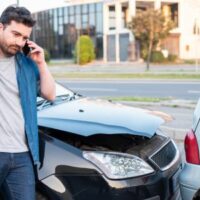 Being involved in a car accident is always an intimidating and stressful experience, but even more so if you do not have auto insurance. What happens if you get injured and/or injure someone else when driving without car insurance in New Hampshire?
If you have been in a car crash without auto insurance, it is advisable to contact a knowledgeable attorney in New Hampshire to help you pursue compensation for your damages. Speak with a Manchester car accident lawyer to discuss your options for compensation after a crash without insurance.
Does New Hampshire Law Require Auto Insurance?
Unlike nearly all other states, New Hampshire does not require all motorists to carry auto insurance. However, drivers who are responsible for car accidents are required to pay for the damages caused to other people, including bodily injuries and property damage.
Just because New Hampshire does not have mandatory auto insurance does not mean that a driver who causes a car accident cannot be held responsible for the crash. If a driver does not have auto insurance, the injured party can pursue a third-party injury claim against the at-fault driver.
However, the injured party must be able to prove that the at-fault driver was negligent in causing the collision. Otherwise, they may not be able to recover damages if the driver was not negligent.
When is Car Insurance Required in New Hampshire?
While car insurance is not mandatory for all motorists in New Hampshire, certain drivers may be required to purchase this type of insurance coverage if they are convicted of any of the following traffic violations:
Hit and run
Driving while intoxicated
Intentionally injuring or killing a person with a vehicle
Receiving a second ticket for traffic violations
Consult with an attorney if you are not sure whether or not you are required to purchase car insurance in your particular situation.
What Happens if You Are at Fault for the Accident?
If you do not have auto insurance and cause a car accident in New Hampshire, you will be responsible for paying for the other party's damages and losses out of your own pocket. If you refuse to pay for the injured party's expenses, the victim may file a lawsuit against you to seek compensation in court or the State can take away your license until the damages are paid.
In addition to paying for the victim's damages and losses, you will also need to pay for your own medical treatment and the cost of repairing your own car out of your pocket. These expenses could amount to thousands of dollars.
What if You Are Partially at Fault for the Accident?
Like many other states, New Hampshire adopted a modified comparative negligence standard when it comes to compensation in negligence-based personal injury lawsuits (NH Rev Stat § 507:7-d). The doctrine is also known as the 51% rule. It means that an injured party can seek compensation for their damages even if they were partially at fault for the accident.
However, if your degree of fault is greater than the defendant's, you will be barred from recovering any damages.
Speak with a Manchester Car Accident Attorney
If you have been involved in a car crash when driving without insurance in New Hampshire, it is essential to consult with a knowledgeable attorney to discuss your particular case. Schedule a consultation with our attorneys at 603-624-7200.