Car Accident Traumatic Injuries: The Lasting Impacts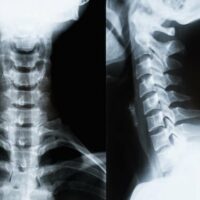 Car Accident Traumatic Injuries: The Lasting Impacts
Have you been in a car crash that was no fault of your own? Not only are car accidents an incredibly stressful event, but the injuries that could result from them can be severe and long-lasting. Injuries can vary from minor to serious. It is important to note that all injuries should be documented from the time of the accident, through the following weeks, and until you are fully recovered. Not all injuries will present themselves at the scene of the crash or upon impact. For instance, whiplash can take several days for its symptoms to arise. If injuries begin to arise after the accident these should be treated in a timely manner. The following information are common injuries and symptoms that may occur after a car accident.
Physical Injuries
Physical effects from your accident can be both visible and invisible. Because of this it is important to be examined by a medical professional if you have been injured or think you might be injured. Most common injuries resulting from a car accident can include the following:
Neck and Back Injuries: these injuries are the result of your head neck and back being thrown at high speeds resulting in what is often referred to as whiplash. When the neck, head, and back are whipped in such an aggressive manner, it can result in severe inflammation and tissue damage and can even result in disc problems.
Head Injuries: these injuries in car accidents can be among the most severe. These injuries can vary from minor concussions to serious brain traumas. The traumas and injuries can follow a victim for the rest of his/her life. Head injury symptoms include, but are not limited to, headaches, loss of vision and hearing, memory loss, changes in personality and mood swings, loss of cognitive function, speech difficulties, and a disruption in sleep patterns. Sometimes your loved ones notice these changes before the actual victim. Take it seriously and talk to your doctor if family members or friends say you are acting differently or forgetting things.
Muscular Injuries: like whiplash, when your body is thrown at high speeds the way in which your body can contort results in serious injury. Common muscular injuries can affect the neck, back, hands, hips, shoulder, and knees. Injury to muscles resulting from a car accident can affect your abilities to work, play sports, or participate in everyday activities.
Broken Bones: high-speed impacts can result in broken bone or fractures. Depending on the severity this can leave you out of work or immobile. Broken bones and fractures can have an effect on your everyday life and normal activities.
Emotional Damages
Car crashes do not just affect an individual physically. The emotional impacts can be just as severe as physical impacts. Following a car crash many individuals experience anxiety related stress that can affect personal and work lives. Because of that it is important to watch for these symptoms following your accident. These symptoms might include:
Intrusive thoughts: Involuntary, distressing thoughts, or recurrent nightmares.
Negative mood: Inability to experience positive emotions.
Dissociative symptoms: Time slows down, you feel numb, or you're in a daze.
Avoidance: An inability or refusal to think about anything associated with the trauma.
Arousal symptoms: Trouble falling asleep, irritable behavior, and concentration issues.
A fear of driving or the actions that other drivers around you might take.
Above all, if these feelings continue, be sure to inform both your doctors and attorneys as these might be a result of your accident.
Contact Experienced New Hampshire Car Accident Attorneys for a Free Consultation
If you have been injured by another person's careless acts, contact the experienced NH car crash attorneys at the Law Office of Manning Zimmerman & Oliveira PLLC. We may be reached at 603-624-7200 and by email at info@MZLawNH.com. You may also use the "contact us" or chat feature on our website.
It is essential that you have competent legal representation from the onset of your case through litigation. Big insurance companies have lawyers looking out for their interests and you should too!
Experienced. Knowledgeable. Personally Committed to Justice.